Lieutenant William Funchess leaned forward in his chair, recounting a story he's told many times before–a story of harsh beatings and cold nights, long marches and cruel guards, and the friendship of one humble priest.
Funchess is older now, but his memories of the three years he spent in the Pyoktong prison camp during the Korean War are clear. He talked with me in his home in Clemson, South Carolina, sharing stories of stealing food and melting snow to supplement the scant rations provided by their Chinese captors. Twelve prisoners, he told me, would be locked in a primitive, nine-foot square, thatched roof hut. To survive the subzero temperatures, the prisoners would sleep huddled together on the floor.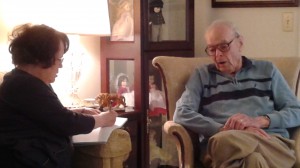 I talked with him for the National Catholic Register (you can read the full article here). In particular, he shared stories of his friendship with Father Emil Kapaun, a Catholic chaplain with whom he spent several months in captivity, before Father Kapaun was dragged by guards to the "death house."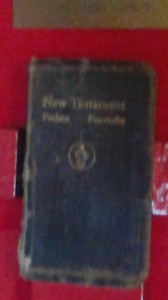 Lieutenant Funchess was a true hero to the priest, caring for him until he was taken away to die. I explained in the Register:
When the priest was no longer able to walk, Funchess cared for his wounded friend. Seeing his serious condition, Funchess offered him the choicest spot on the cold dirt floor, sleeping against the wall, so that no soldier stumbling through the total darkness of the hut would mistakenly step on the priest's injured leg at night. Funchess got all the prisoners to move over in order to offer Father Kapaun the safe spot near the wall. Then, with no warm clothing or blanket and no heat, Funchess rested against the priest on the coldest nights, helping to stave off frostbite and further illness. All the while, the duo did a lot of talking.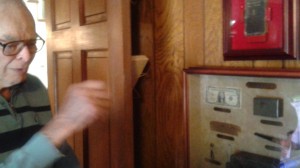 It's a heartwarming story, and one that you won't soon forget. Check out the rest at the National Catholic Register.