A new mosque in the Syrian coastal city of Tartous has been dedicated to the Virgin Mary–the only Islamic place of worship in the Islamic world which bears her name.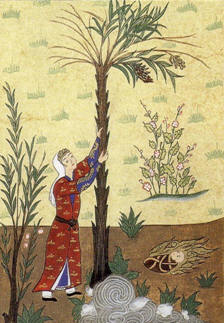 The "al-Sayyida Maryam" mosque, named after Mary the Mother of Jesus Christ, was inaugurated on Saturday, June 6. According to Lebanon's Daily Star newspaper,
The minister of awqaf, or religious charitable endowments, said the mosque's construction symbolized the openness of Islam, in stark contrast to the "deviation" being seen today thanks to takfiri extremists.

"Naming the mosque after al-Sayyida Maryam is but an expression of belief in the Holy Quran's verses that bring [people] together and do not divide people based on religion or sect," Mohammad Abdel-Sattar al-Sayyed said.
Mary is very highly regarded in Islam. She is one of Islam's "most righteous" women, and is mentioned more frequently in the Quran than in the entire New Testament. The nineteenth chapter of the Quran, Maryam (sura), is about her and tells the story of her life. According to Wikipedia:
Of the Quran's 114 suras, she is among only eight people who have a chapter named after them. Mary is specifically mentioned in the Quran, alongside Asiya, as an exemplar for all righteous women. Mary plays an important role in Islamic culture and religious tradition, and verses from the Quran relating to Mary are frequently inscribed on the mihrab of various mosques, including in the Hagia Sophia.
However, while Mary is esteemed in the Islamic faith, Muslims believe that neither she nor her son is divine.