On Saturday, October 10, anti-Islam protesters are planning to rally in 20 cities across America. The organizers, a hate group called "Global Rally for Humanity," have encouraged protesters to bring guns. An ominous warning appears on the Michigan group's Facebook page: "Farrakhan's anti-American hate rally in DC is only going to be the tip of the iceberg on 10/10/15. Join us and rally up in resistance across the USA!!!"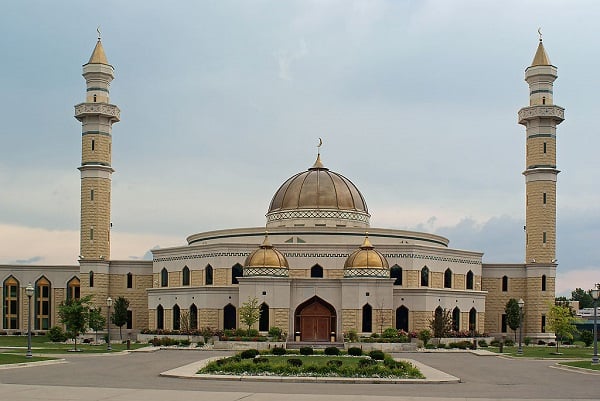 The protest group had originally planned to hold their event in front of the Islamic Center of America, but moved the event near the Dearborn City Hall because they had not obtained the necessary permit. The organizers claim that their goal is to save America from radical Islam; but local Muslims insist that it's blatant hatred and is intended to provoke them. Dawud Walid, executive director of the Michigan chapter of the Council on American-Islamic Relations (CAIR), warned about the group: "They're looking for a fight. We don't want anyone engaging them whatsoever." Dearborn Mayor Jack O'Reilly, whose city is comprised of more than 30 percent Arab-Americans or people of Arab descent, wrote an open letter October 9 urging residents to remain calm and to pay no attention to the unwelcome protesters. The letter, which was published on the city's website, said in part:
This demonstration is not really a forum for honest dialogue and anything that intensifies emotions will only intensify conflict. Unbelievably, this morning our own local television stations were telling about the rally and including the fact that the organizers were telling attendees to bring their guns. I cannot understand how that information was necessary for their local viewing audience except for stirring emotions on all sides. I am asking all of our community leaders to promote one consistent message: go about your usual business and ignore our visitors. We cannot let them succeed in creating a false image of who we are that goes out over the media. They will ultimately leave our community and we can use the experience to strengthen our resolve to be one community supporting all of its members. I ask that you share this message and help us remain persons of faith, justice and unity.
The protest is not likely to have the effect its organizers had hoped. In May 2015, a similar protest was held at a mosque in Phoenix. Nearly 250 protesters, some armed with AK-47s, yelled hate-filled epithets intended to intimidate Muslim worshipers. But the prayers went on; and after the protest, Christian and Jewish religious leaders held a solidarity vigil at the Islamic Community Center—rejecting the message of hatred and working to strengthen interfaith understanding.