America is adrift on some rough seas. "Catholic Truth remains a lighthouse," says Al Kresta, CEO of Ave Maria Radio, author, and host of the popular syndicated show Kresta in the Afternoon, "but Catholics have stopped being the light of the world."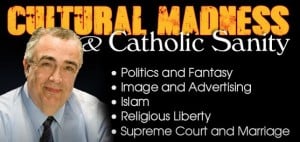 In a recent interview in his Ann Arbor, Michigan studios, Kresta cited evidence for his claim:
In August, Newsweek magazine reported how "virtual" reality is about to change the world. The report is too late: Americans are already making it up as they go along.
With gay "marriage," no objective truths govern us.
Parents refuse to assign a gender to their newborns.
President Obama denies that Middle Eastern terrorists are Islamic jihadists.
The culture promised sexual freedom and gave us single parent families, disease, gender confusion and a 50% out of wedlock birth rate.
Women can now put a dollar value on their aborted babies' body parts.
Young girls get more applause for being "hot" than for being smart, while men remain sexual adolescents fueling a pornography industry built on fantasy, not reality.
Through technology and perpetual entertainment, Kresta explains, through extravagant promises made by false gospels, and through extraordinary image advertising, we are creating an imaginary social world disconnected from God's created order.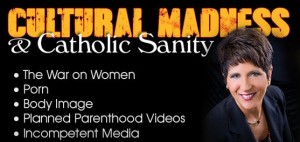 Next week in Dearborn, Michigan, Ave Maria Radio aims to shine the light of GOD'S reality. On Saturday, October 17, media personalities Al Kresta and Teresa Tomeo will talk about a range of critical issues including marriage, Islam, porn, the advertising industry, religious liberty, body image, media bias and much more. and here will be an all-day conference titled "Cultural Madness and Catholic Reality: Living and Loving Without Illusion in the New America."
The conference will run from 9:30 a.m. to 4:30 p.m.; and the registration fee of $40 includes lunch. Tickets are limited, so you should make your reservation today! Go to AveMariaRadio.net for more information and to register; or call 734-956-0171.