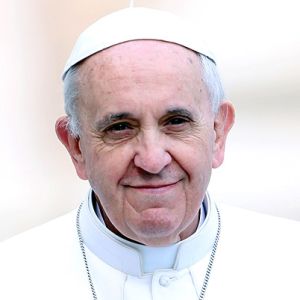 Wow, there's a lot happening on September 22-27, when Pope Francis makes his first visit to the United States!
The Washington Post offered an exclusive look at the preliminary schedule–with the disclaimer that things could change, this is not the "official" schedule. In fact, even after the Vatican releases the itinerary later this week, there could be last-minute changes.
Here it is, though–the itinerary, as of this writing:
Wednesday, September 23

Breakfast at the White House
Meet with Bishops
Canonization Mass for Fr. Junipero Serra at the Basilica of the National Shrine of the Immaculate Conception
Photo op with seminarians

Thursday, September 24

Address to Congress
Visit Catholic Charities
Vespers at New York's St. Patrick's Cathedral, with New York Governor Andrew Cuomo and Mayor Bill de Blasio

Friday, September 25

Address the United Nations
Visit Ground Zero
Appear at Our Lady Queen of Angels Catholic elementary school in Harlem
Mass at Madison Square Garden

Saturday, September 26

Mass at Philadelphia's Cathedral Basilica of Sts. Peter and Paul
Visit seminary
Speech at Independence Mall
Speech in front of 1 million at the World Meeting of Families

Sunday, September 27

Meet with bishops and seminarians
Meet with prisoners and their families at

Curran Fromhold Correctional Facility, in Philadelphia

Appearance in the Popemobile
Mass with 2 million attendees at the World Meeting of Families
UPDATE: As more information becomes available, I liked this analysis from the Portland Press Herald, which calls the trip a "cocktail of religion and politics." They lumped together three interesting meetings: with prisoners, poor migrants, and disadvantaged youth.