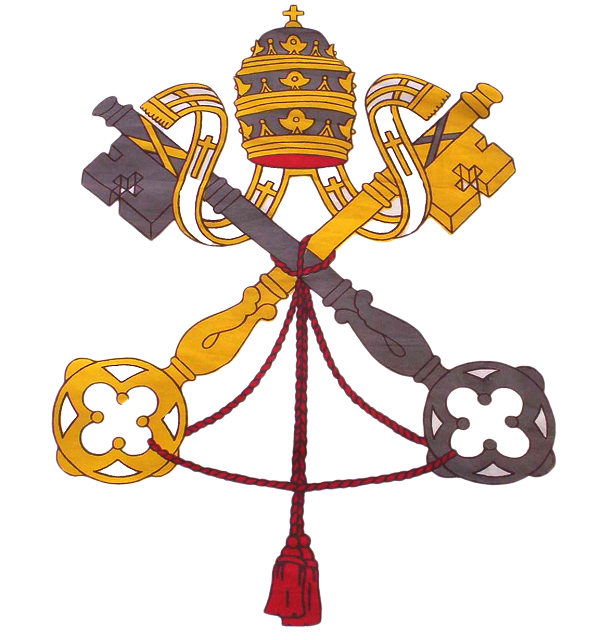 We knew that Pope Francis was planning a reorganization of the Vatican's wide-reaching communications offices. The nine-member Council of Cardinals, which includes Boston's Cardinal Sean O'Malley, had recommended an overhaul. I expressed puzzlement about it here, and I questioned how the reorganization would affect bloggers here; but I have to admit: the sprawl caused by new media, from television to radio to print media to the new media giants Facebook and Twitter (including the Pope's Twitter account @pontifex) and more, there are so many different ways to transmit the Church's message that some sort of official oversight seems logical.
Well, tomorrow's the day!
The Catholic News Agency is reporting that Msgr. Dario Edoardo Viganò, current head of the Vatican Radio, has been named prefect of the new Secretariat of Communications. Fr. Lucio Adrian Ruiz of the Vatican Internet Service will be secretary of the new office, which will at least initially be housed in the offices of Vatican Radio. Paolo Nusiner, director of the Italian newspaper Avvenire, is the new director general; and Giacomo Ghisani, head of Vatican Radio's International Relations Office and Legal Affairs, has been named vice-director general.
All of this change was made public yesterday in Pope Francis' moto proprio titled The current communications context. Vatican Radio reports:
The Motu Proprio establishes that all communications offices will be incorporated under the direction of the new Secretariat for Communications, including the Pontifical Council for Social Communications, the Holy See Press Office, Vatican Internet Service, Vatican Radio, the Vatican Television Center (CTV), the Osservatore Romano, Vatican Typography, Photograph Service, and the Vatican Publishing House (Libreria Editrice Vaticana).
Pope Francis, explaining the need for the reorganization, wrote:
"The current communication context, characterized by the presence and the development of digital media, by the factors of convergence and interactivity, requires a rethinking of the information system of the Holy See and dedication to a reorganization which … must proceed decisively towards integration and a unified management."

"For these reasons, I desire that all organizations which, thus far have dealt with communications in different ways, be brought together in a new Dicastery of the Roman Curia … thus, the communication system of the Holy See will respond in an ever more efficacious manner to the needs of the mission of the Church."
My earlier question regarding how this will affect bloggers is very much on my mind, as I look forward to tomorrow morning. As the new procedures are implemented, will I still receive the very early morning email from the Vatican Information Service? Will the news.va website be quickly updated? Or will there be growing pains?
Stay tuned.
Image: By http://en.wikipedia.org/wiki/User:Rmhermen [GFDL (http://www.gnu.org/copyleft/fdl.html) or CC-BY-SA-3.0 (http://creativecommons.org/licenses/by-sa/3.0/)], via Wikimedia Commons