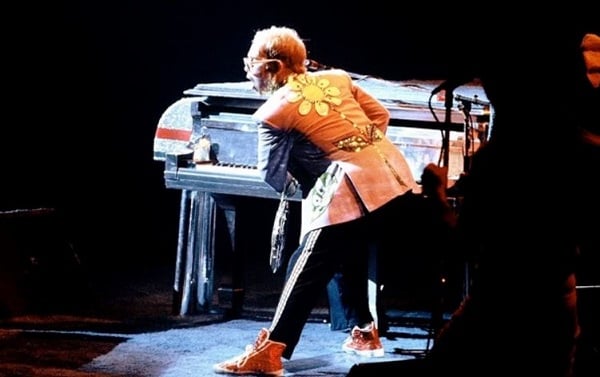 Pope Francis has brought "hope and change" to the 21st century. At least that's what Elton John thinks. The musician, who is announced this week that he is planning to meet Russian president Vladimir Putin, would also like to meet Pope Francis. His agenda for each meeting: to promote homosexual rights.
Speaking on BBC Radio 4, Sir John expressed his view that Pope Francis is pushing hard against the African cardinals and bishops who fought at the recent synod to defend longstanding Church teaching opposing same-sex marriage. He offered some unsolicited advice to the pope:
"Keep going, keep pushing it. Change is very hard, especially in the Catholic Church, you don't get things done immediately, you're not going to persuade people, just keep going and keep going and eventually the wall will fall." 
The Catholic Herald reported this morning on the Elton John's interest in connecting with Pope Francis and offering him some advice. "I would love to meet him," said the singer, who is in a same-sex marriage.
"…I'm not a Catholic but from the first day he was elected he tried to bring a new message and change the Church and bring it into the 21st century. To be an inclusive Church. He has brought hope and change."
Elton John's not the only one who'd like to have a conversation about these important issues. I'd like to have a talk with Sir John, too. I'd remind him that the Catholic Church is 2,000 years old and that Christ promised us that the gates of hell would not prevail against it. The Church's timeless teachings will not fail.
I'll have my people talk with his people.
 Photo:  By http://www.flickr.com/photos/more19562003/ [CC BY 2.0 (http://creativecommons.org/licenses/by/2.0)], via Wikimedia Commons