Got just a minute? Here's a quick recap of three news items I spotted today.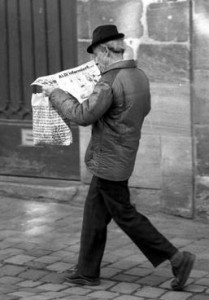 GOOD NEWS: California's Assisted Suicide Bill Dies for Lack of Support
SB 128, which would have legalized assisted suicide in the state of California, is off the table. Pro-life groups had rallied against the Death With Dignity bill, in part because of the highly publicized assisted suicide death of 29-year-0ld Brittany Maynard, who suffered from terminal cancer.
BAD NEWS: Pakistan Bans Translation of Islamic Words Into English
Pakistan Prime Minister Nawaz Sharif has approved a summary which prohibits the translation of Islamic words into English. The Fides News Agency quotes Nasir Saeed, head of an NGO which provides legal aid and settlement assistance. Saeed, who fears the possible ramifications of the restrictive new policy, said:
"Considering the current situation of the country, where extremism, fundamentalism and hatred against Christians and other religious minorities are on the rise, there is a possibility that this measure will have a negative impact on the lives of non-Muslims, who are already suffering because of discriminatory policies."
BAD NEWS: Franciscan Priest Disappears in Syria
Father Dhiya Aziz, an Iraqi Franciscan of the Custody of the Holy Land, has disappeared, according to his religious community. According to an announcement by the Custody of the Holy Land, militants of an unknown armed brigade took the priest away for what was to be a "brief meeting with the Emir of the palace." His whereabouts are unknown.