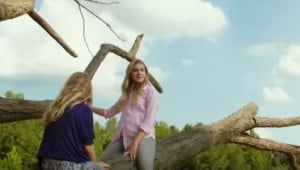 When Annabel Beam was  only five years old, she was diagnosed with two painful, life-threatening digestive disorders. Little Annabel was in and out of the hospital frequently. She suffered so much that she once told her mother she'd like to die and go to heaven to be with Jesus, rather than living in constant pain.
Anna suffered from pseudo-obstruction motility disorder, a rare condition that simulates the symptoms of a bowel obstruction, and antral hypomotility disorder, in which weak contractions in the antral part of the stomach cause delayed gastric emptying. The conditions cause extreme bloating and are considered incurable.
But then when she was eight, another bad thing happened–or so it seemed.
In 2011, Annabel was climbing a cottonwood tree with friends when a branch broke. Annabel tumbled thirty feet headfirst into the hollow trunk of the tree, striking her head. An emergency fire crew worked for several hours to free her, finally lifting her in a harness and airlifting her to the hospital.
Annabel did not die. But there's more: Not only did she survive her terrible fall, but the accident inexplicably cured her disorders. All of her painful symptoms disappeared.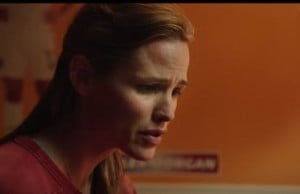 After she awoke, Annabel told her mother Christy an amazing story:  She had, she explained, gone to heaven, where she met Jesus.  In an April 2015 interview on FoxNews, Annabel told interviewer Elisabeth Hasselbeck:
"I saw heaven and it was really bright, and I saw my Mimi who had died a couple years back. And that's how I knew I was in heaven."
Annabel knew right away that she had been cured. Explaining her healing, she said,
"I believe that I was cured because … I asked Jesus if I could stay with him, and he said, 'No, Annabel, I have plans for you on Earth that you cannot fulfill in heaven … Whenever I send you back, there will be nothing wrong with you.'" 
Annabel's incredible true story is told in a new movie, Miracles From Heaven, starring Jennifer Garner as mom Christy Beam.  The film tells the story of Christy's quest for a cure for her sick daughter. Co-starring is singer, songwriter and talk show host Queen Latifah, in the role of Christy's friend Angela Bradford. It also stars Martin Henderson, John Carroll Lynch and Eugenio Derbez.
Miracles From Heaven is directed by Patricia Riggen, with a screenplay by Randy Brown based on the book by Christy Beam. Produced by Joe Roth, T.D. Jakes and DeVon Franklin.
Miracles From Heaven will open in theaters on March 18; but the official trailer has just been released. It'll whet your appetite for another great film that reminds us just how close Heaven really is.