Planes. Trains. Automobiles. Whatever your chosen method of travelling, you can take witchcraft on the road with you. Here are some tips for manifesting your dream holiday, getting ready for your journey, and ways to keep the magic going during your trip. Get your suitcase packed!
Every summer we leave our quiet fishing village in search of new adventures. This year, our annual road trip took us to New York City, New Haven, Boston and Salem. Whether it's a long family holiday like mine or a quick trip to a witchy convention that you are planning on, there are many magical ways to make your adventures a happy and safe reality.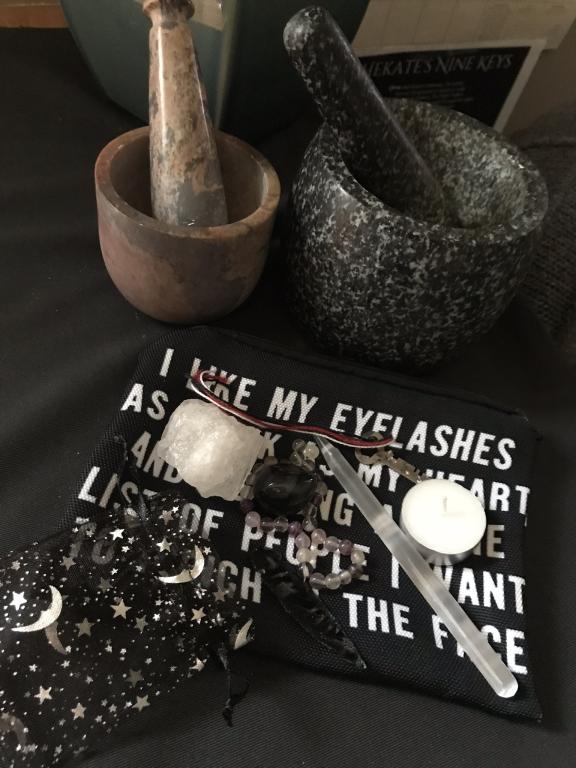 Manifest Destination
If there is a place that you are dreaming of going, develop a plan and a spell to make it a reality. Make a vision board and a witch jar with images of the location on it. My major travel goal right now is a month in the Greek Islands. I've got a vision board made including all the places I will visit. I have other things to do and spend my money on before I go to Greece, so it is simmering on the magical back burner. I recently manifested a family trip to NYC. I've been places and seen things all over this planet from my years of travelling for work to my my endless efforts at fulfilling my need to wander. Witchery is always part of the planning process and is always along for the ride.
Here are some of my trip manifestation practices:
Visualize being in the place and doing the things you want to do. Daily right before falling asleep has always worked for me.
A trip manifestation grid consisting of passports (for access), money (to make it grow), our pictures (just to make it clear who is going) and supportive stones and botanicals.
Botanicals: Mustard and bay leaf combined make an excellent travel manifestation duo. Pulverize together and then mix into olive oil for a potent potion. In my NYC grid, I added moss, rose and alder seed pods. Moss for binding the energy together, rose for a lovely time and alder seed pods to banish all blockages.
Stones and Crystals: I use a string of silver, turquoise, amber and amethyst to create my grid. I've had it for ages and actually purchased it during a trip that turned out to be the most spiritually transformative one I've had so far. Amethyst, turquoise and silver are all conduits of travel abundance, while the amber is to activate the goal since it works so well for ambitions. I also wrap the beads around my passport, goal, etc. after I take the grid down. If you're a happy wanderer like me, consider getting your own travel talisman like my beads.
Call upon the elements that are relative to your travel goals, for example air for air travel or earth for travelling by road. Envision your goal travelling along the appropriate element to the destination and then boomeranging back to you.
Get busy manifesting all the requirements, like extra income and time.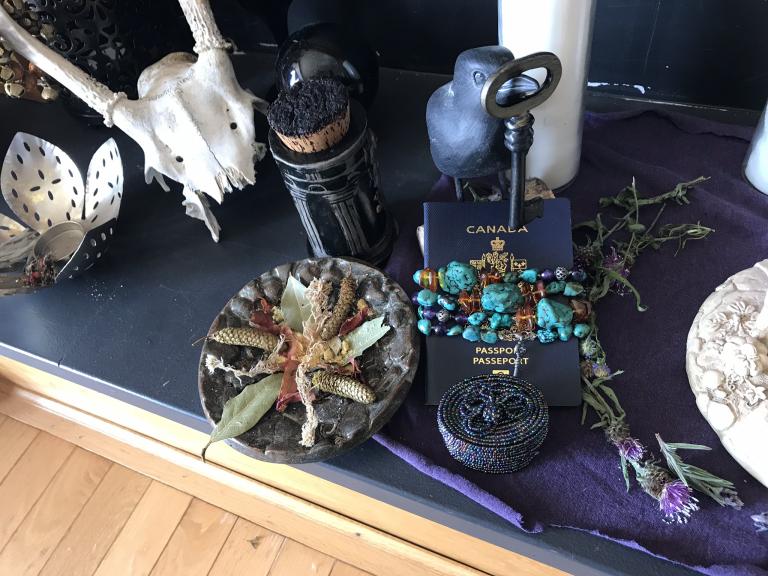 Visiting Witchy Places
Once you've got your destination secured and the money to get there, then it's time to get into the details. Some locations are inherently witchy, like Salem or New Orleans, but others hide their magic better. Do a bit of research and ask in social media groups about your destination. Compile a list of magical places to visit. Don't forget to include museums when investigating magical sites to see. While  in NYC, I'll visited artwork representing all five of the sovereign goddesses that I am close to, including the biggest Hekate of them all – the Statue of Liberty. Don't bother correcting me, I know the history of this landmark. My point is, magic is where we find it and how we perceive it. To me, she is one version of Hekate.
My other major destination was The Metropolitan Museum so I could visit with some ancient Hekatean treasures. Even if your destination isn't witchery focused, there is magic to be found wherever you find yourself. I spent years travelling all over for work. On every trip, I would get out very early in the morning to seek magical spaces. It's usually safe at sunrise, just me, runners and the rough sleepers. Historical places as well as parks can contain oodles of energy. Then there is the entirely modern energy of places like The Magic Kingdom. With a bit of planning, you can visit them, soak up the local vibes and perhaps slip in a bit of ritual. Be open to spontaneous magical spaces, too.
Before You Go
Charge your passport, money, tickets, etc. on a fresh travel grid. Evoke the elements suitable to activate your intentions for a happy and safe trip. I call this "enhancement" witchery. I want my money to grow, upgrades to be given and discounts had. Last year when we spent a week in Boston, we had a free upgrade from our junior suite to a two-bedroom apartment. Think about ways to enhance your trip, write out intentions, slip them into the pages of your passport along with supporting botanicals and documents. Activate the entire thing until just before you leave. Don't forget to protect that luggage.
I've protected many planes during my life. So far, it's worked out quite well. There was that one time in DC when the flight attendant told us that we "were all in God's hands now," but we all survived the dramatic landing. Once you are in your seat, slip a pre-written and activated intention next to your boarding pass while visualizing a safe and uneventful trip. You can do the same for trains and buses. I forgot to do subway magick and we kept getting lost, although everyone was super helpful thanks to the enhancement of "positive social interactions." I know I'm just a *touch* obsessive, but specific witchery works best. Know what I mean?
A protection charm for your vehicle(s) is an absolute must. I've got a seagull pelvis on a silver chain with personally meaningful charms in my SUV and a piece of sturgeon skull shaped as a crow with a tail of black, red and white in the car. I recharge and change them up as necessary. Perhaps I hide botanical bundles in the car since the boys are the ones who drive it. The added protection won't hurt.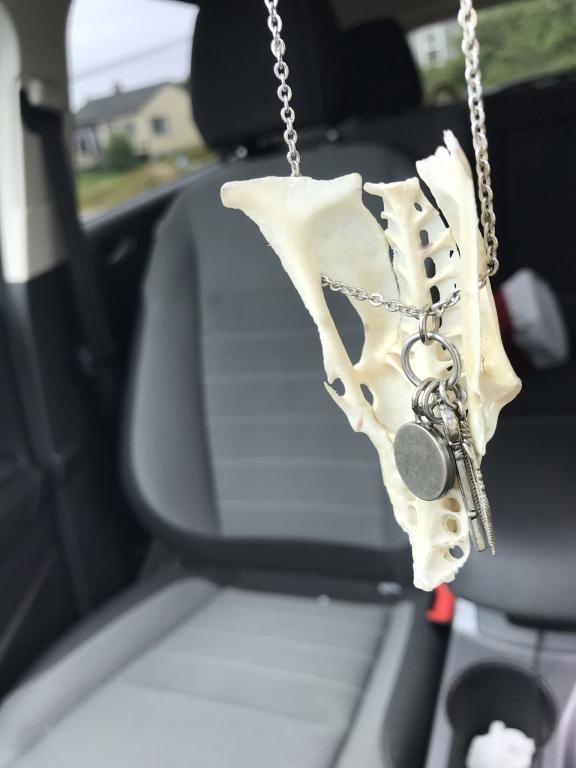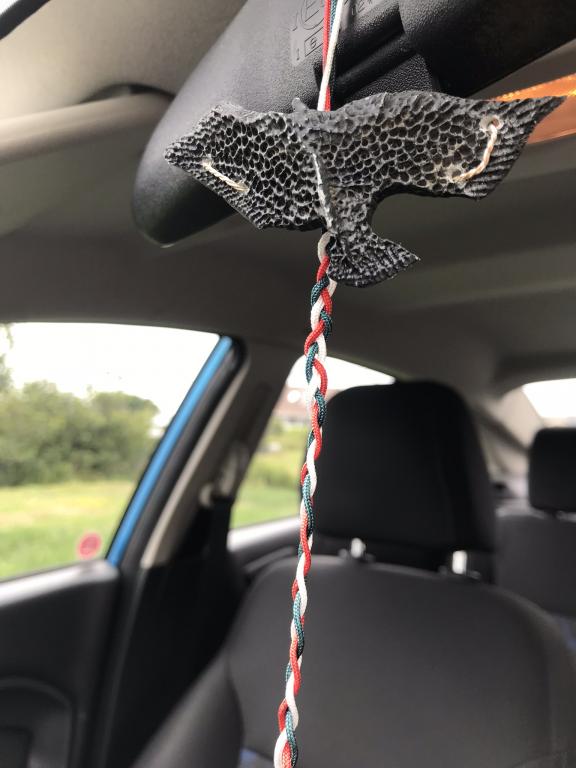 Personal protection of yourself and your belongings is another must-do. I recently wrote an article about shielding that contains helpful tips useful even while travelling. In NYC, I was confident knowing that my secret sword was available should difficulties arise while I remained open to the magic of that city. Nothing bad happened at all. There was that one incident between Aidan and a subway cop, but he talked his way out of it. That's a story for another blog.
You may also need to do some intention setting regarding how you are going to behave during your trip. My boys and I create a list, activate it and then stick to it. There's no sense in arguing with beloved family members you only see once a year about inconsequential things. Trust me on this.
On The Road Practice
Devotions, maintaining ongoing spells, witches' hour of power work – can be a challenge. I think the best option is to hit the pause button on all of these things before you leave. Your gods, guides and everyone else will understand. This is time to reset and just be.
I always carry a little bag full of witchery essentials, like in the picture at the start of this article. Travelling across international borders with botanicals can be tricky, so I usually find a park and pick what I need. Central Park is an urban witch's dream. Find a park, or even just a quiet spot if you want to do a ritual or cast a spell. Keep it safe and within your comfort zone, unless you are feeling well protected and uninhibited.
Those are some of my witchy tips for manifesting and having excellent trips. If you are going to a pagan festival, this blog contains some excellent advice both specific to such things but also for general social interactions, including trips of all kinds: Enjoying Pagan Events As An Introvert.
A Few Pics of NYC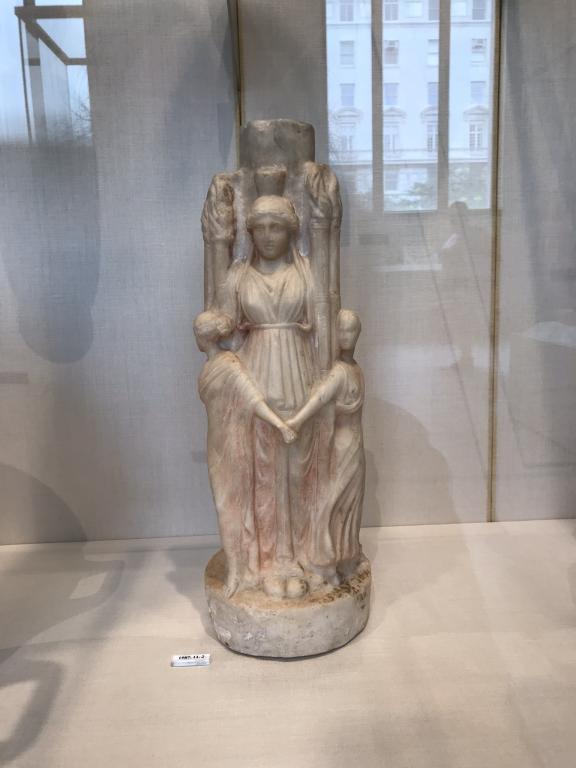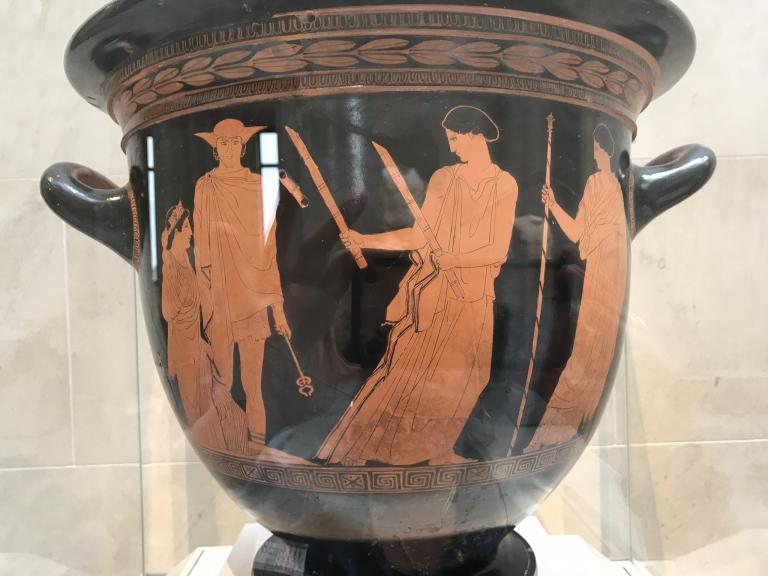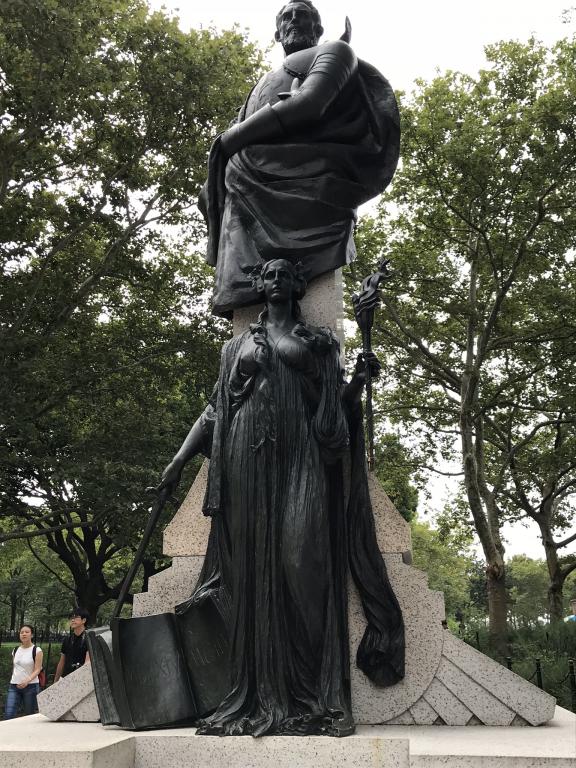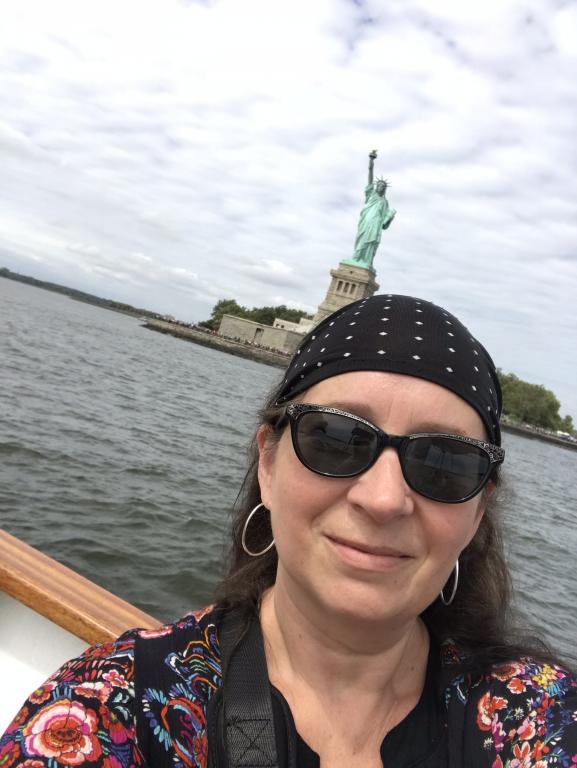 Connect with me on Facebook.
Apply to join The Witches' Realm where wonderful witch tips abound.