Jump Girl: The Initiation and Art of a Spirit Speaker reveals the intimate details of life as a practicing psychic-medium witch. Salicrow's compelling memoir provides not only insight to her experiences, but also is sure to inspire you to stand more in your witch power.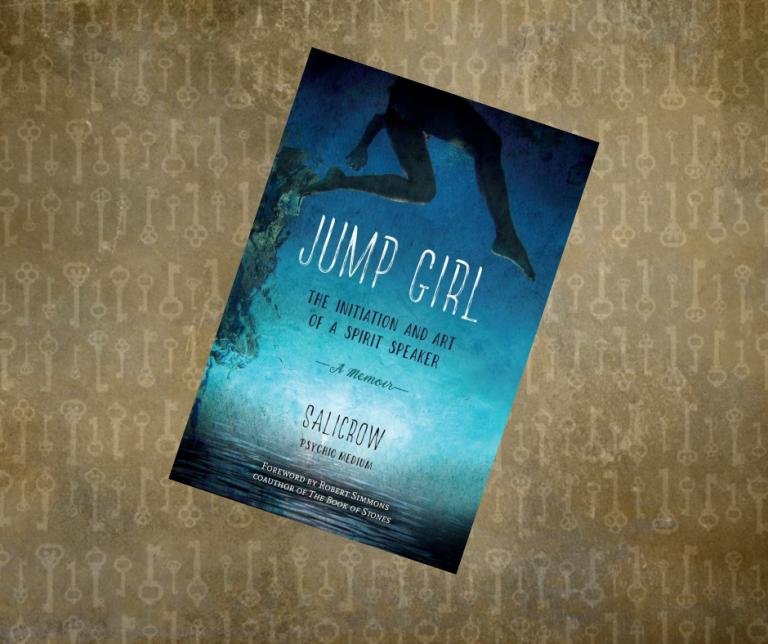 "I am a witch. That is, I am a keeper of arcane knowledge, a practitioner of the magical arts. I am a diviner; I see into the future and the unknown. I am a medium because I communicate with the dead. I am a healer, and I am capable of speaking to the land itself and its creatures.
The title of witch belongs to me." –  from Jump Girl: The Initiation and Art of a Spirit Speaker–A Memoir
Salicrow is definitely a witch, especially gifted in working with the spirits of departed humans and with divination. She practices other types of witchery as well, but her true calling is in deathwalking. Spirits are everywhere for her, and they are always talking to her. She's used her considerable gifts to help many find deep healing. Her stories of going deep into the shadows to find her own healing and help others is very inspirational. She also exemplifies what it means to own the title of witch.
I often hear from lonely witches about how they wish they had someone to talk to, a coven, nearby witches or a teacher for a neighbor. Salicrow reminds us that we do, indeed, have all those people near us if we open our third eye. Our spiritual allies are yearning for us to connect with them. They can often be our best teachers, according to Salicrow and I completely agree.
Through her wonderful writing, I also felt a developing kinship with her. Many times while I was reading Jump Girl, I could not only relate to her words, but found myself laughing and crying along with her. I like to think that we are cut from the same unruly cloth.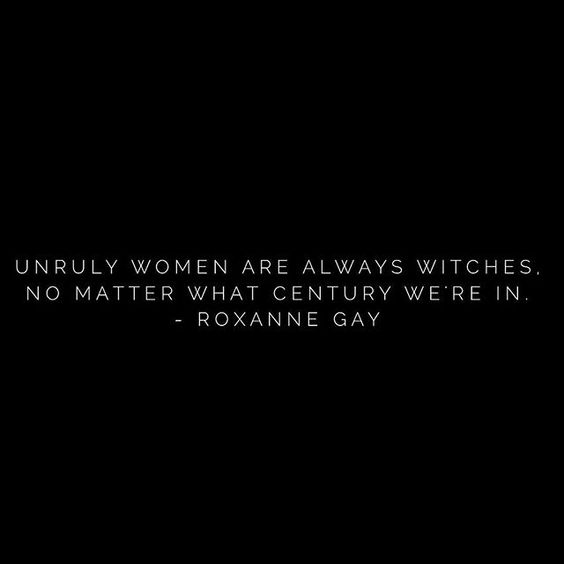 I set out on a mission to read witchy memoirs, especially contemporary stories written by practitioners, about a year ago. Unfortunately, I've since discovered that they are scarce. Well written ones even more so. I am happy to report that Jump Girl: The Initiation and Art of a Spirit Speaker–A Memoir is absolutely wonderful.
Salicrow weaves the story of her life in such an alluring manner that I found myself looking forward to spending time with her each evening before heading off to the dream world. It was like a late night truth-telling conversation with an old friend. For all those lonely witches out there, not only does she provide us with a potent reminder that spirits are eager to form relationships with us, but she also provides much companionship with her words.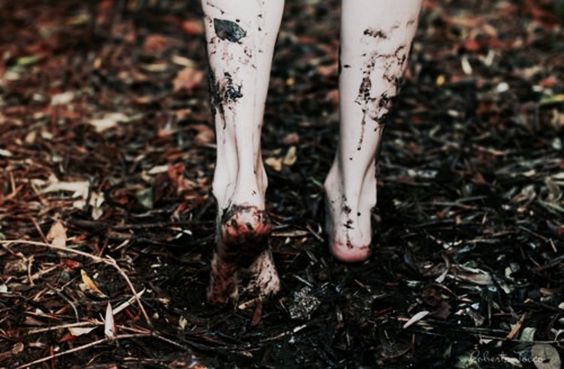 Spirit Speaker
While Salicrow discusses other areas of her witchery, it is her detailed depictions of speaking with spirits that make up most of Jump Girl. She offers her own theories about life on the other side of the veil, including insight about why spirits present themselves differently to us:
"When we're dead, we become all that we are, and older souls learn to use multiple images and configurations of self at will." 
She also talks about how once we're dead, we can become more understanding of ourselves and others, although she feels that we retain core characteristics of our personalities. The descriptions of her encounters with the dead are vivid. She communicates with the departed through thoughts, words and actions and they respond in kind. I found reading about her relationships with various spirits fascinating and timely for where I am in my personal deathwalking.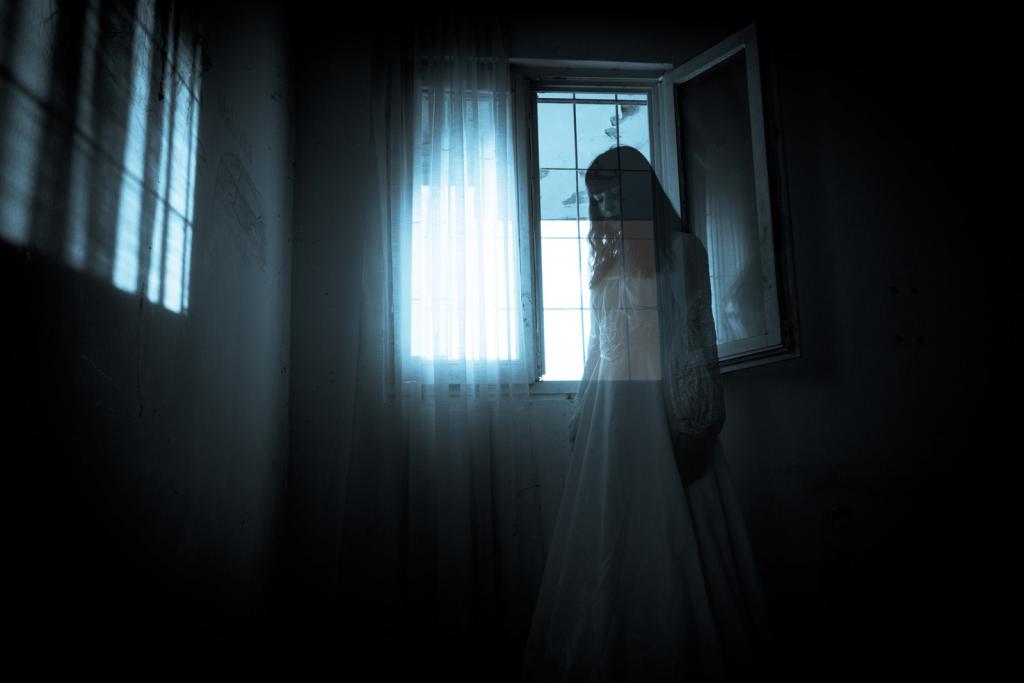 Kundalini Rising
Throughout the book, Salicrow discusses the intensity of spiritual upgrades. Something I find peculiar is that there isn't much discussion about the intense changes that typically accompany a deepening of our witch skills within the witch world beyond the general, "this is hard work" sort of advice.
Salicrow gets into the beautifully messy details of the physical, psychological and spiritual impacts of her increasing skills. In particular the sections on what she calls "The November Incident" should be mandatory for any practitioner who seeks greater power. Spiritual transformation is required to unleash our true magic, and, it is often super intense and not at all pretty. I've gone through similar times. In fact, Jump Girl landed in my inbox while I was in the midst of one. A classic case of exactly the right book – and teacher – showing up when it was needed. Having one's heart center, kundalini and/or consciousness greatly expand is fantastic. It's also usually very painful.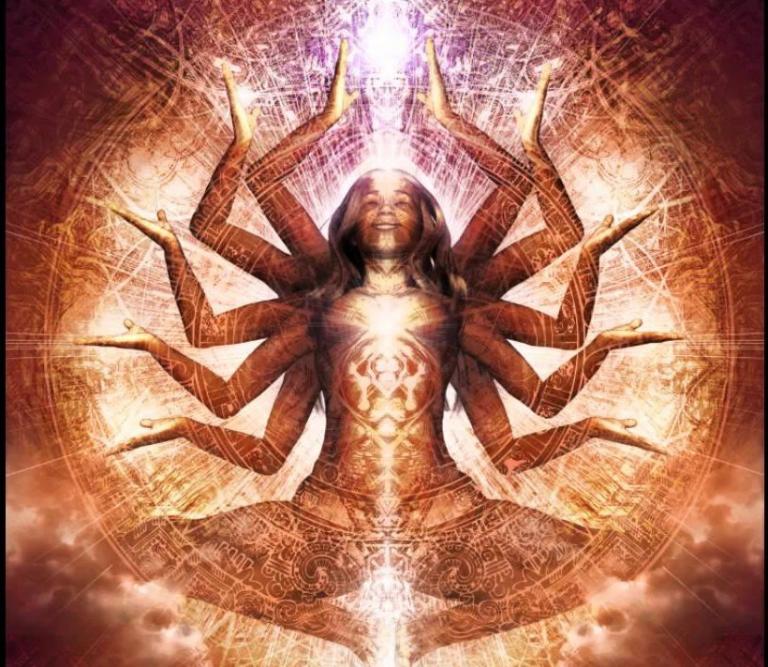 A Family Affair
Salicrow's grandmother was a wise woman who guided her granddaughter before she died and continues to do so. Family is a central theme of Jump Girl, with stories about her upbringing, children and extended family woven throughout the book. I love the real life context that this gives the memoir – Salicrow is a phenomenal psychic-medium who is a mother-daughter-wife and more. Sharing these stories gives a real depth to her practice and personal development.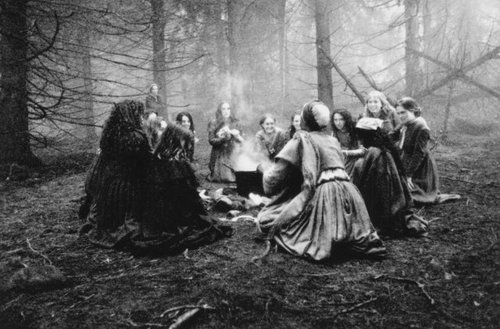 Make the Most of What You Were Given & Jump Right In
Perhaps the most enduring theme from the book for me is that we witches need to make the most of whatever genetic talents we are born with. Moreover, that natural ability not tempered with self-reflection and training is not enough. That being said, the overall message of Jump Girl is to do just that: jump right in. Follow your heart, work hard, endure painful transformation, and the result is the ability to swim in the deep end where true magic is found.
Connect with Keeping Her Keys on Facebook.