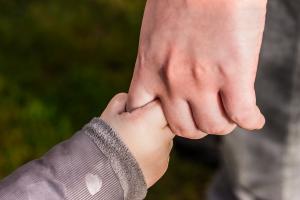 With the usual caveat that my parents weren't perfect, I freely admit that I have big shoes to fill as a mother. My parents fed, clothed, and schooled my brothers and me. They cheered us on and worked hard to give us every chance at success. They loved us. And they consistently disciplined us.
Paul's command in Ephesians 6:1—"Children, obey your parents in the Lord, for this is right"—made perfect sense to me as a child. When I obeyed a rule, followed advice, or mimicked positive behavior, things went well for me. By honoring my parents' instruction, I not only avoided punishment and disapproval, but I also gained wisdom. For instance, I knew my parents would expect me to behave the same way at school as I had been taught to behave at home. They instilled in us the importance of being consistent—a lesson in integrity that continues into adulthood, and one I am passing along to my children.
In Ephesians 6:2–3, within his exhortations regarding family life, Paul appeals to the command God gave to the Israelites just as they were about to invade the promised land: "'Honor your father and mother' (this is the first commandment with a promise) 'that it may go well with you and that you may live long in the land' " (compare Exod 20:12; Deut 5:16). The Israelites' future was conditional—tied to how well they obeyed the godly counsel of their parents. The Bible shows us that their devotion disappeared over the generations. Then things did not "go well with" the Israelites—they even lost their land for a time. By quoting the Hebrew Scriptures, Paul shows the continuity of God's plan for families. A unified, devoted family, one with a healthy respect for rightful authority, brings honor to the One who created it.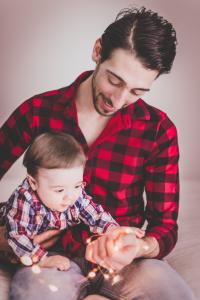 But Paul also situates this exhortation within the context of Spirit-led relationships. Just as God directs husbands and wives to submit to and honor one another (5:21–33), lifting each other up in a picture of mutual love, so he establishes his plan for the proper parent/child relationship. And it's a good plan! God is saying, "Listen to the ones I've put in authority over you. Not only does this please me, but it will bring you great blessings." Children are included in the Spirit-filled life. God works in their lives too, promising to empower them to walk righteously in their relationships with their parents.
On the flip side, Paul also instructs parents to carefully consider their positions of authority: "Fathers, do not provoke your children to anger, but bring them up in the discipline and instruction of the Lord" (6:4). This exhortation ran counter to the culture of Paul's day, where fathers were authoritarian masters of their households and could be harsh and domineering. Spirit-filled parents (the Greek term for "fathers" here can apply to both mother and father), through respectful, understanding, and winsome parenting, would have been witnesses to their community about the different, better way of Jesus.
Reprinted with permission from Bible Study Magazine.