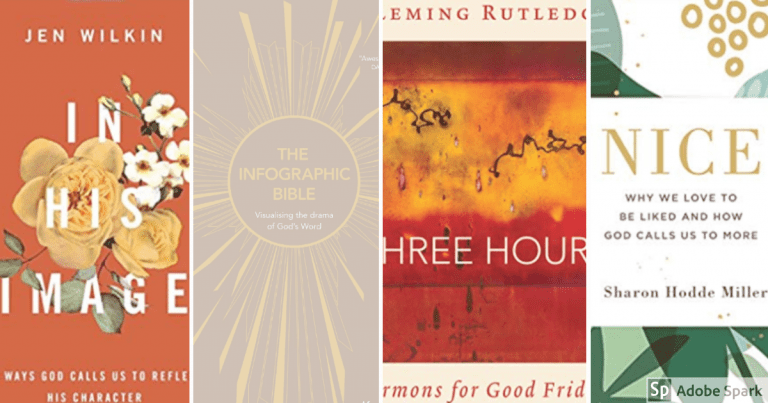 More 2019 Fiction Favorites
Dominated by graphics, this book includes some words, but not many. Here's the official description: Powerful infographics reveal new beauty and depth of understanding as you engage with Scripture's story in a fresh, visual way. Taking inspiration from the imagery Jesus evoked with His picturesque parables, The Infographic Bible reveals the character of God, his Word, and his redemptive plan in 84 stunning infographics. In this pioneering book, Karen Sawrey shows us the Bible in a completely unique way. Through the collaboration of a far-reaching field of experts, these powerful infographics reveal new beauty, meaning and connections in the key biblical themes and narratives, bringing the word of God to life on the page.
My colleagues and I were wonderstruck at the images and thematic organization. A great coffee table conversation starter as well as worth perusing at your leisure.
Another reason to fan-girl over my favorite octogenarian preacher: On Good Friday, March 30, 2018, Fleming Rutledge preached on the Seven Last Words of Jesus at St. Thomas Church Fifth Avenue, New York City. Her seven meditations, delivered over the course of three hours, were met with rave reviews. Printed in full in this volume, these sermons display Rutledge's usual combination of resolute orthodoxy and pastoral wisdom—at once traditional and fresh.
Perfect devotional reading or listening for Lent.
I led a group of ladies through this book this summer. It's perfect for exploring the ways in which God makes it possible for us to emulate him. Sometimes we ask What is God's will for my life? when we should really be asking Who should I be? The Bible has an answer: Be like the very image of God.
By exploring ten characteristics of who God is—holy, loving, just, good, merciful, gracious, faithful, patient, truthful, and wise —this book helps us understand who God intends for us to be. Through Christ, the perfect reflection of the image of God, we will discover how God's own attributes impact how we live, leading to freedom and purpose as we follow his will and are conformed to his image.
Nice, by Sharon Hodde Miller
Sharon Hodde Miller explores the seemingly innocent idol of niceness that has crept into our faith and quietly corrupted it, producing the bad fruits of cowardice, inauthenticity, shallowness, and more. Then she challenges readers to cultivate a better tree, providing practical steps to reclaim our credibility as followers of Christ, and bear better, richer, more life-giving fruits.