For the next few months, I'm turning over my blog to my friends of color, Black women whose voices deserve a wider audience. Each of them is seminary-trained, adept at reading and interpreting the Bible's message of dignity, truth, grace, and justice. I've given them permission to write about anything, not just racially-charged topics, though those are welcome too. I pray you'll welcome them with listening ears and soft hearts. Check out their blogs, follow them on social media. They are amazing women.
~~~~~~~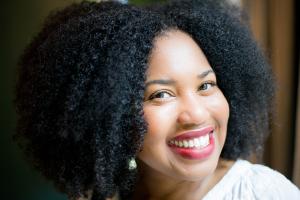 Today, meet Sharifa Stevens. Sharifa is a daughter of Jamaican immigrants, born and raised in New York, currently residing with her family in Dallas, TX. She is a conglomeration of intersections: Bronx wisdom and prep-school understatement; smoke shop Now-and-Laters and church peppermints; hip-hop and hymnals. Sharifa graduated from Columbia University in New York with a bachelor's in African-American Studies, before earning a master of theology from Dallas Theological Seminary. Intersections can be deadly, holy, unifying—rife with opportunity and movement. Sharifa hopes that her writing is a vehicle towards fostering the sacred and the honest. Sharifa is married to a Renaissance man and is mother to two vivacious boys.
Her post today was originally published May 12, before the death of George Floyd, which became a catalyst for the protests against police brutality we continue to see across the nation.