Welcome guest blogger Janay Barksdale to my series featuring Black women writers. 
~~~~
Five years ago, my family and I journeyed through Tennessee's National Civil Rights Museum. We encountered familiar images of our ancestors being pelted with food, sprayed by firehoses, and senselessly beaten. A replica of a burning bus stopped us in our tracks. My nine-year-old nephew, Bryan, wrapped his arms around me. In a small voice, he asked, "Is this how white people used to treat us?"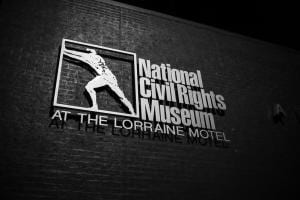 I hesitantly answered, "Yes."
I lied to my baby boy. I led him to believe hate and injustice were a thing of the past. I lied to preserve his innocence for just a little while longer. Two weeks later, Dylan Roof walked into Mother Emanuel AME and murdered nine black image-bearers. Innocence lost.
Is this how white people used to treat us?
The blessed assurance Bible-believing Black Christians clung to for centuries shakes. Another wet garment placed on the already heavy-laden clothesline. One more senseless death at the hands of those sworn to protect and serve all lives. The Black community continues begging, "How long, O Lord? Where is God? Where is His mighty hand of justice? When will "justice roll down like waters"?
I wrestle with guilt. I question if God cares. Has he forgotten my people? Did God turn his back on us? How could he delight in making a people marked by great suffering? He called us "good," but we are seemingly cursed. The struggle to see God's hand and seek his face is real. The God of the ebony image-bearers is nowhere to be found.
Personally, I wonder if desiring a modicum of safety afforded only to whiteness is too much to ask for. At almost thirty-one, I heave a silent sigh of guilt-laced relief at the thought of never bearing children. My unborn children will never fearfully ask, "Is this how white people used to treat us?" My babies will never deal with the denial of their personhood. My children pose no threat. My son, James Douglass, named for my daddy and Frederick Douglass, remains safe in my dreams. I'm afraid to one day hold him in my arms and pray his name will never become a hashtag. James Douglass will never get "the talk."
With each lynching and blatant disregard of black bodies, an all-too-familiar crippling fear grips my heart. The fear of mothering black children overtakes my desire to raise unapologetically dark chocolate, curly-haired babies. God has not given me the spirit of fear, but he placed me in a country that fears for its life because I dared to declare myself whole and not three-fifths.
Is this how white people used to treat us?
To this day, Bryan's question and my lie remain with me. I want my lie to be true. Can we agree 2020 is trash? Consequently, my desire for hatred and oppression to be a thing of the past should be a reality. My ancestors fought to make it so. This marathon should be over; instead, it's a relay race. The baton goes from one generation to the next. Exhaustion and fatigue hit a long time ago. Yet, we continue to run the race.
The thought of quitting is sinfully attractive. Why continue running a race rigged from the start? Obstacles called mass incarceration, racial profiling, and gentrification, among other things, keep us from winning the race. Why do we still run? Although we struggle with doubt, the blessed assurance provided through the God who sustained our ancestors through slavery, Jim Crow, and genocide will never leave nor forsake us.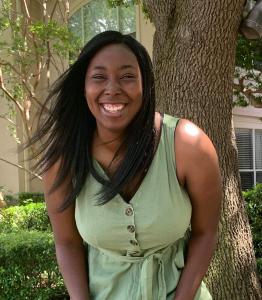 About Janay:
A proud Hoosier and reluctant Texan, Janay is a seminarian in search of the perfect tension between sacred and secular. She teaches Scripture with humor and lots of pop culture references. In her free time, you can catch her at the gym or binging PBS period dramas.