The Dallas/Fort Worth news headline boldly proclaimed: Fort Worth pimp 'Zigg' gets life for sex-trafficking children. The Boston Herald shouted Man gets 5 years in prison for human trafficking conviction. Arrests and convictions for trafficking continue to make news, but that means the problem is much larger than what actually makes it to court. The fight against sex trafficking, particularly that of children, has gained a foothold in the public sphere in recent years, and nonprofits like 4theONE hope to keep it that way. By partnering with the thin ranks of law enforcement dedicated to missing children, 4theONE and similar organizations mobilize average citizens to defend the powerless and vulnerable in our own country.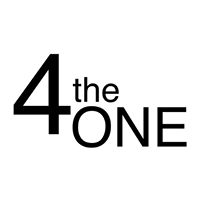 I spoke with Vicki Latham, a staff member of 4theONE, hoping to learn more about their particular efforts to combat child sex trafficking. As a Texan with young children, I realize I live in a high-trafficking corridor and that my kids are susceptible to being victimized. I've been educated on this (have volunteered with a sister organization, even), but many folks have not. So let me introduce 4theONE to you. Maybe you'll find a cause worth supporting, or joining.
1.
What sort of sex trafficking problem do we have in the U.S.?
Sex trafficking has become a billion-dollar business in the United States. Texas is #2 in the nation for trafficking with California #1 and Florida #3. A 2017 study by the University of Texas found that there are 79,000 minors and youth victims of sex trafficking in Texas. Sex trafficking rings in Texas make incredible amounts of money, and they cost the state 6.6 billion dollars which can be seen as a measure of the enormous toll this is taking on all lives. This is not just a Texas problem, it is a national problem and building awareness is one of the ways we take the fight forward.
2. How exactly does 4theOne work to fight the trafficking and exploitation of minors?
4theONE works with families and law enforcement to locate and rescue missing, exploited, and sex trafficked teens at no charge. Before we accept a case, we must have parental consent and it must be reported to law enforcement. We also encourage parents to get the missing child's information listed with the National Center for Missing and Exploited Children. This is important, as once with NCMEC, any law enforcement agency, anywhere, can pull the child's information. This often sometimes dependent on making the rescue possible.
We have been involved in locating 94 minors to date. We use modern technology and field work to research and locate these kids, and we have five licensed private investigators that volunteer with us. We also have a special team dedicated to identifying, investigating, and reporting on active sex trafficking rings that are working in North Texas.
Through generous individuals, organizations, and businesses, we can purchase the technology that enables us to effectively continue our work. Watching the teamwork in action at 4theONE is amazing. We often have teams in the field, as well as researchers elsewhere on their computers, working together to identify targets and perpetrators—always looking for that ONE.
3. Where do you operate?
We office in Carrollton, Texas. However, most of employees and volunteers work out of homes, cars, at work, and wherever we can take our laptops, phones, and tablets.