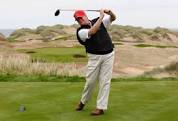 Women are going to come out of the woodwork for this presidential election and send the Trumpster to the Dumpster. That's exactly where he belongs. Instead of strutting his stuff in his many elite, affluent, Trump National golf clubs, he should be swinging his golf club and thumping his golf ball into tin cans in the dump.
It's because, in the second televised debate between Republican nominee Donald Trump and Democratic nominee Hilary Clinton on Sunday night, Donald Trump denied that he had done any of the things he said he does to women in the 2005 taped audio-video televised Friday night that had been recorded by the TV soap opera "Access Hollywood" as Trump was about to make a cameo appearance on that show.
That outright denial has caused women to come forth publicly and accuse Donald Trump of actually doing those things to them that he said on the tape that he does do to women, such as kissing them on the lips and groping their genitals without their consent. These women are coming forth just as women have come forth accusing comedy entertainer Bill Cosby of having sexually assaulted them. So far I think it is six women who have come forth publicly, all for the first time, and so accused Trump only in the past three days since the second debate.
Donald Trump is denying all of these accusations by these women. Moreover, he is continuing his aggressive style of threatening to sue news outlets that have reported these allegations by these women. An example is the New York Times. Today, Trump publicly stated he is drafting a lawsuit against the Times, and their response is to "bring it on" so to speak.
Donald Trump has a long history of threatening to sue people and organizations and actually suing a lot of them. He has filed something like 3,500-4,000 lawsuits in his life. Yet a lot of his lawsuit threats were just that, so that he did not carry through with them. It's a prominent characteristic of his persona, which I have repeatedly described in posts about him as a "big bully" and a "windbag."
Also during the second debate, when moderator Andersen Cooper first asked Donald Trump if any of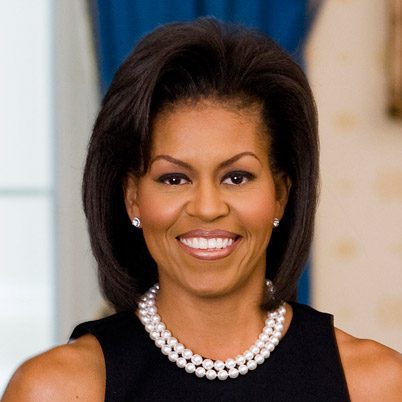 these allegations against were true, he said, "I respect women. Nobody respects women more than I do." This is one of so many examples Trump exhibits which indicate that he is a great big liar. This election is becoming a war. As I posted earlier, "America Deserves Better.
Today, First Lady Michelle Obama gave a speech in New Hampshire that rocked the house. She was so, so articulate as she spoke with emotion–not missing a beat in what appeared extemporaneous–of Donald Trump as an example of a sexual predator of whom mother's would want to protect their daughters. Women are going to rally behind that speech if it gets the TV coverage it deserves.