Norma McCorvey died Saturday. She was 69 years old. She lived in Katy, Texas, a suburb of Houston. It is located thirty miles from where I lived for over twenty-five years, in Friendswood, Texas.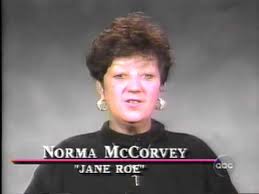 Norma McCorvey was the woman who, in 1971, the year I moved to Friendswood, challenged the constitutional legality of her State of Texas to legislate against abortion. She won her lawsuit in 1973 in a landmark U.S. Supreme Court decision known infamously as Roe v. Wade. McCorvey had used the pseudonym Jane Roe in her lawsuit. The court ruled that no state, such as Texas, could prevent a woman from choosing abortion due to a woman's right to privacy that the court ruled was protected under the 14th Amendment to the U.S. Constitution.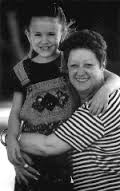 Norma McCorvey sued the State of Texas because she had gotten pregnant and wanted an abortion, but state law prevented it. McCorvey actually gave birth to the baby and gave it up for adoption, all because the court ruling came too late for her to abort.
Years later, in one of the most bizarre changes in U.S. social history, Norma McCorvey became a professing Christian and a very vocal anti-abortionist for the rest of her life. Thus, she disavowed her history in accomplishing the legal right for all U.S. women to have an abortion. How did Norma's transition happen?
US TODAY reported yesterday,
"Later, McCorvey became an anti-abortion activist and filed a motion in Dallas in 2003 to have the case overturned. She alleged there was new evidence that abortion hurt women. In 2004, judges at the 5th Circuit Court of Appeals in New Orleans dismissed the motion.
"Anti-abortion groups mourned her death Saturday.
"'She was victimized and exploited by abortion ideologues when she was a young woman, but she came to be genuinely sorry that a decision named for her has led to the deaths of more than 58 million children,' the Rev. Frank Pavone, national director of Priests for Life, said in a statement. 'Norma's conversion to Christianity, then to Catholicism, was sincere and I was honored to be part of that journey. I'm sorry she won't be here to celebrate with me when we finally abolish legal abortion in this country.'"