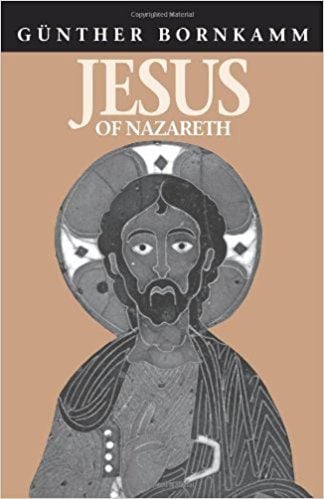 I just finished reading Gunther Bornkamm's classic book, Jesus of Nazareth (orig. Ger. ed 1956; 3rd ET ed. 1959). I think it is a good book. Bornkamm was a German historical-critical Jesus researcher, so he didn't have as conservative of a view of the New Testament (NT) as I do.
I think historical-critical Jesus researchers often present material that is enlightening about Jesus in accordance with the NT. However, I find that these scholars are sometimes overly zealous to render contradictions in the NT gospels and attribute some of the material to fictitious legend. IMO, this tendency makes them deficient sometimes as investigators.
An example is that Bornkamm says the NT gospel quotations about what Jesus prayed in the Garden of Gethsemane immediately before his capture, subsequent interrogation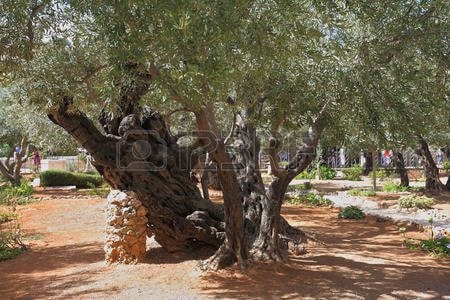 by the Sanhedrin, and then crucifixion is fiction. Most Christians know about what Jesus prayed then about his impending crucifixion. Matthew related he said, "My Father, if it is possible, let this cup pass from me; yet not what I want but what you want" (Matthew 26.39 NRSV).
Bornkamm writes on p. 162 about Jesus "solitary struggle in prayer in the garden of Gethsemane (Mk xiv. 32-42)." Bornkamm then adds, "This story, too, should not be read simply as a historical record. The very fact that no human being witnessed Jesus' struggle is evidence of this."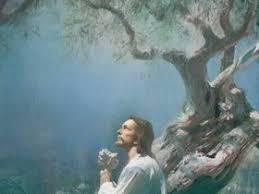 Bornkamm doesn't know that as a NT fact; he merely presumes it. I think the written evidence does not support what he says. Bornkamm thinks, as many have, that when Jesus returned to his disciples and found them sleeping, they had been sleeping throughout the entire ordeal. I think that is unlikely; rather, it must have taken them at least a few minutes to fall asleep the first time. One or more of Jesus' disciples could have heard him pray about the cup.
Here are the facts about Jesus' prayer in Gethsemane according to the synoptic gospels: (1) Jesus told his disciples, "Sit here while I go over there and pray" (Matt 26.36); (2) Matthew adds, "He took with him Peter and the two sons of Zebedee, and began to be grieved and agitated" (v. 37); (3) he told them, "I am deeply grieved, even to death; remain here, and stay awake with me" (v. 38); (4) Matthew says, "And going a little farther, he threw himself on the ground and prayed" as quoted above (v. 39).
In studying a particular synoptic gospel, one should always compare it with the other two if they relate the same incident. Both Matthew and Mark tell about Jesus saying to his disciples to stay at a certain spot in the garden, then taking Peter, James, and John apart from them, and telling these three to stay put while Jesus would again separate himself from these three. We do not know for sure how far away Jesus went from those three disciples. Both Matthew and Mark write that Jesus was "going a little farther." So, that makes three different locations in the garden.
Luke does not provide this detail about three locations. In fact, he doesn't mention the garden. He only says, as do the other synoptists, that Jesus led his disciples from the temple to the Mount of Olives (Matt. 26.30; Mark 14.26; Luke 22.39). The Garden of Gethsemane still exists today, located at the foot of the Mount of Olives.
Luke merely says Jesus told his disciples to pray, without telling about his removing three of them from the other disciples, then separating from these three. But Luke says something about the distance between Jesus and the disciples, whereas the other two synoptists don't. Luke says of Jesus, "Then he withdrew from them about a stone's throw, knelt down, and prayed, 'Father, if you are willing, remove this cup from me; yet, not my will but yours be done'" (Luke 22.41-42).
What does "a stone's throw" mean? I think it likely means more than just a short distance, as most say, but specifically the maximum distance an average man could throw a throwing stone. I expect that would be something like fifty or sixty feet. Men were not as large then as they are now, at least today's men in North America.
Does Luke mean the distance between Jesus' prayer spot and the place where he left the three disciples, or the majority of the disciples? Since Luke doesn't mention Jesus separating the three disciples from the others, I think Luke likely meant the majority of the disciples. Putting this gospel information together, as would be done in a court of law, the majority of the disciples were located perhaps 50-60 feet from where Jesus prayed, and the three disciples were located in between that, maybe 25-30 feet away from where Jesus prayed.
As stated above, both Matthew and Mark related that Jesus had said, "I am deeply grieved, even to death." Luke does not record this saying or anything like it. Instead, there is a questionable variant in the manuscript evidence of Luke at this point. The King James Version has, "And there appeared an angel unto him from heaven, strengthening him. And being in an agony he prayed more earnestly; and his sweat was as it were great drops of blood falling down to the ground" (Luke 22.43-44). Most modern English versions either omit this portion or include it with a note explaining that some ancient Greek manuscripts do not include this portion.
I do not think it is important to decide on the authenticity of Luke 22.43-44 regarding the subject here being considered. I only mention it to point out that at least Matthew and Mark clearly relate that Jesus was very disturbed about his near future, and that is what led him to undertake this dramatic experience of private prayer in separation from his disciples. And since this was the case, even if Luke did not really pen vv. 43-44 about Jesus' such extreme agonizing, Matthew and Mark pretty much do.
Because of this intensity that Jesus was suffering in anticipation of the climatic event, he likely prayed in much agony. That would indicate that he likely prayed loud enough that his disciples could have been heard him 25-30 feet away, maybe 50-60 feet away.
However, how long did Jesus pray at that time in the Garden of Gethsemane? Only Matthew and Mark relate that after Jesus prayed, asking the Father if he could remove the cup, referring to the crucifixion, he came to the three disciples and "found them sleeping" (Matt. 26.43; Mark 14.37). Wakening them, he said, "Could you not stay/keep awake (with me) one hour?" Only Matthew and Mark relate that Jesus then did this a second time and a third time, finding them asleep on all three occasions (Matt. 26.43-46; Mark 14.39-42). Thus, Jesus prayed initially and then prayed three more times, each one separated by his returning to the three disciples to find them sleeping.
But I doubt very much that all three of those disciples had fallen asleep when Jesus initially had separated from them and prayed that prayer, which Matthew and Mark say he prayed again the next three times. And since they were located perhaps only 25-30 feet from where Jesus was praying, that is certainly within range for those three disciples to have heard Jesus praying in desperate agony of soul at the beginning of his first time to pray.
Accordingly, Jesus' most famous prayer in the Garden of Gethsemane–about asking God his Father if the cup referring to his crucifixion could pass–is likely not legend but historically-reliable oral tradition that came from Jesus' three closest disciples: Peter, James, and John.