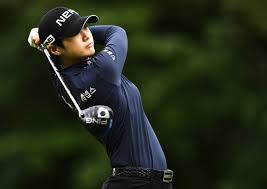 Yesterday, Sung Hyun Park, a 23-year old female professional golfer from South Korea, won the U.S. Women's Open golf tournament by two strokes with a 67, 5 under par, for an 11 under par 277 total for the 72 holes of regulation play. She defeated 17-year old amateur sensation Hye-Jim Choi, also from South Korea.
Park is in her first year on the LPGA Tour, and this was her first victory there. She had already won ten tournaments on the women's pro golf tour in South Korea. She is very long off the tee, straight, and known for playing aggressively.
Park redeemed herself from her collapse in the same tournament last year. On the 72nd hole, she had knocked her second shot into the water to make a double bogie and miss a playoff with two other competitors. This time, she was all cool, birdying the 15th hole and playing safe golf all the way to the clubhouse.
Not so for the teen phenom Choi. Tied with Park, Choi double-bogied the 16th hole and thereby missed her chance to become the first amateur to win the U.S. Women's Open since Catherine Lacoste of France did so in 1967, the only time it has ever been done. For consolation, Choi's score of 279 was the lowest ever in this event for an amateur. On the other hand, if Choi had been a professional, she would have pocketed some pretty nice change–$540,000. Park banked $900,000.
South Koreans have been taking over the world of professional golf. It's happening especially on golf's biggest stage–the Ladies Professional Golfers Association (LPGA) here in the U.S. No American finished in the top ten. I'm wondering if that is a first.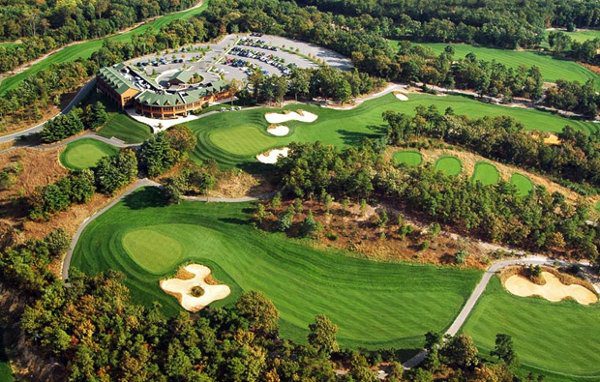 The venue for these women this past week was Trump National Golf Club located in Bedminster, New Jersey. Owner and U.S. president, Donald Trump, showed up as a spectator on the weekend. It had been controversial for the world's greatest women's professional golf tournament to be staged at a Trump facility due to his sexual reputation that became politicized in last year's presidential election campaign. There were some protestors at the event, yet security guards did not restrain them.
In men's pro golf out in the Midwest, yesterday, unorthodox swinger Bryson DeChambeau, also 23-years old, won the John Deere Classic at Quad Cities, Iowa, for his first win on the PGA Tour. He rallied with four birdies on his final six holes to shoot a 6-under par 65 and win by one stroke with an 18-under par total of 266. (Amazing how these young people are just taking over the sports world.)
DeChambeau plays golf with extremely upright clubs. They enable him to address the ball standing tall with an imaginary straight line running through his arms and club shaft when viewed from behind where he aims. To my knowledge, there has never been a PGA Tour player who has done that to nearly the degree Bryson does. He has taken some pretty heavy ridicule about it. But right now, he's laughing at all his critics on his way to the bank to make a hefty deposit of one million dollars.
DeChambeau's stance reminds me a little of Ben Hogan's. That's some pretty good company to keep. If my old colleagues read this, they probably would say, "What are you smokin', Zarley?" Hogan was by far the greatest ball striker ever. He stood "tall at the ball" while only 5′, 8″ tall and with long arms. Yet Hogan had his clubs set at four degree flat–the opposite of DeChambeau's clubs. So, what is the similarity?
Both players held there hands very high at address, so that the imaginary line went through club shaft and arms without any break, thus an angle. Look at most players on the PGA Tour and you will see that most of them address the ball with an angel formed between the club shaft and arms. To do this, they bend over quite a bit. That bending over is what gives golfers a bad back.
I now predict that DeChambeau will never get a golfers' back. Another thing: except for Moe Norman, nobody ever hit more practice balls than Ben Hogan; yet I never knew him to ever have a bad back. Listen up you players on the PGA Tour. Copy Bryson DeChambeau a little if you want to save your back and thereby extend your career. It looks strange, but it's working right now for him.