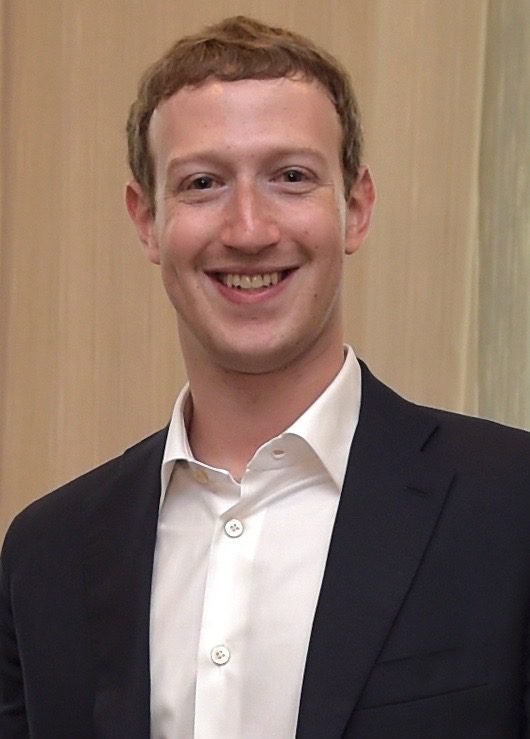 Mark Zuckerberg–the Jewish founder and CEO of the amazingly successful and ubiquitous Facebook–apologized yesterday on Yom Kippur for how his company may have unwittingly aided Russians trying to thwart the U.S. presidential campaign last year. Zuckerberg said, "For those I hurt this year, I ask forgiveness and I will try to be better," he wrote in a brief post. "For the ways my work was used to divide people rather than bring us together, I ask for forgiveness and I will work to do better. May we all be better in the year ahead, and may you all be inscribed in the book of life." Mark was not specific. But it was pretty obvious that he referred mostly to any aiding of Russian meddling in our election that Facebook may have made possible.
Late last year, critics argued that Facebook was being used by Russians to affect our presidential election in an effort to get Donald Trump elected. Mark Zuckerberg responded by claiming it was not so. However, it is difficult to trace such activity, since Facebook has about 2 billion customers, most of whom use their Facebook page often. Worse yet, Facebook ad clients were able to use Facebook tools to target certain people who would be favorable to such false advertisements or easily duped by them. Ironically, since Zuckerberg is Jewish, some ads targeted people who are anti-Semitic. In this sense, such efforts may have been directed only to further igniting racial turmoil.
Was any of this foul play regarding our election orchestrated from the Kremlin, namely by Russian President Vladimir Putin? We don't know. What we do know is that Vladimir Putin hates Mrs. Hilary Clinton–former First Lady, Secretary of State, and the Democratic Party nominee who Republican nominee Donald Trump had to beat in the election to settle into the White House. It's because as Secretary of State, she often said or did things that irritated Putin. So, it appears quite logical that Putin could have been the core member of a Russian team that engineered such dirty tricks.
Three Congressional committees and special counsel Robert Mueller, former FBI director for twelve years, has been commissioned by the Justice Department to try to find out about such alleged collusion by Russian government operatives. The worst scenario would be that President Trump, as some think, was involved in the fiasco. If so, and investigators can prove it, that surely would be the end of Trump's presidency. Either way, Facebook could be a player in providing significant evidence.
This week, Facebook reportedly turned over about 3,000 fake news ads from Russian sources that were launched during the presidential campaign. Much of it was indirectly related to the election, such as causing ideological dissension among political groups. Tomorrow, Mark Zuckerberg reportedly will turn over more such information to investigators.
In Judaism, Yom Kippur means Day of Atonement. It is the holiest day of the year. It occurs on the tenth day of the first month, it being Tishri, of the Jewish civil year as contrasted to Tishri being the seventh month of the ecclesiastical year. Yom Kippur finalizes a set of holy days that begins on the first day of the month. That day is called Rosh Hashanah, meaning New Year. The days in between Rosh Hashanah and Yom Kippur are called Yamim Noraim, meaning The Days of Awe or more popularly known as "the ten awesome days" or "the ten days of repentance." All of this period is regarded as the High Holy Days of the year. During this time, religiously devout Jews, especially Orthodox Jews, are introspective, praying to God for forgiveness. It is a very important time of serious, penitent, and somber reflection in a Jew's devotion to God, a time of "afflicting the soul." Christians can take a lesson from observing penitent, faithful Jews during this period.
Yom Kippur caps off this time of repentance, which includes fasting from food for 25 hours. On this day, Orthodox Jews believe God decides whether to inscribe a person's name into the Book of Life for the coming year, mostly on the basis of that person's penitence or lack thereof during the preceding Days of Awe. If God decides favorably for a certain person, his or her sins in the past year are atoned, meaning "covered."
Here we encounter a major difference between Orthodox Judaism and Christianity, which derives from Jewish Faith. Bible-believing Christians claim that people who genuinely believe Jesus died for their sins and make him Lord of their lives are forgiven once and for all, that, is atoned for forever, and thereby enter into a relationship with God as their Father. Sins committed afterwards are viewed as hindering that relationship and thus need to be confessed, as Jews do during The Awesome Days; yet the names of Christians automatically remain in the Book of Life.
Mark Zuckerberg is to be commended for making his confession yesterday on Yom Kippur regarding the possibility of his Facebook company being highjacked to harm our election process, which is the very core of our free, democratic republic.