After many centuries, Israel became reestablished as a nation in 1948. In 1967, Israel fought the Six-Day War and took East Jerusalem, where many of its holy sites are located. In 1981, Israel declared Jerusalem as the "undivided, eternal capital" of Israel. But being a member of the UN, this declaration was against a UN principle–any UN member that enters into war with an enemy and obtains possession of land previously possessed by that enemy must thereafter return that land as part of a peace agreement.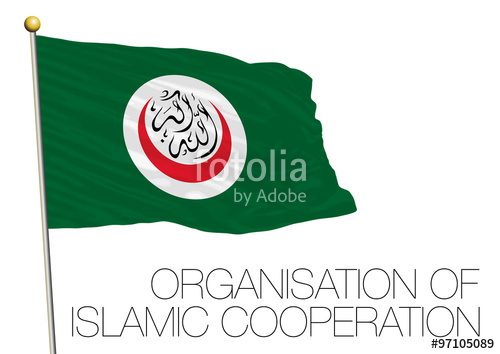 Last week, President Donald Trump fulfilled a foolish, presidential campaign promise by announcing that the U.S. now recognizes Jerusalem as the capital of Israel and that the U.S. will move its embassy from Tel Aviv to Jerusalem. For decades, nations that have had an embassy in Israel have located it in Tel Aviv, thus not Jerusalem, as protest to Israel's intransigence in settling its conflict with Palestinians, who want their own state. After this happened, in a previous post I predicted that would likely be the end of the decades-old role of the U.S. as the main peace broker of this conflict.
The Organization of Islamic Cooperation represents the second largest international community of nations after the UN and consists of 57 member nations. This week, Turkey's President Recep Tayyip Erdogen, a conservative Muslim and long-time supporter Palestinian grievances, hosted a special OIC meeting at Istanbul, Turkey, to address U.S. President Trump's announcement about Jerusalem. On Wednesday, the OIC issued a communique condemning it. It declared that Trump's "unilateral" act was a "dangerous declaration and a violation of UN resolutions," which is true. It declared Trump's announcement null and void according to international law and an automatic withdrawal as the sole peace broker from the Israeli-Palestinian peace process, which really has not existed for a while anyway.
Although all 57 OIC nations were represented at this meeting, Turkey's President Erdogen criticized some Muslim nations for not taking a stronger position against Trump's announcement, alleging they are fearful of Trump. Palestinian Authority President Mahmoud Abbas claimed Trump's announcement is "the greatest crime" and said Palestinians should no longer accept any role by the U.S. in the peace process. He declared, "Jerusalem is and always will be the capital of Palestine." And Erdogen said, "Israel will never have any legitimacy in Jerusalem."
Although I agree with a lot of what came out of this OIC meeting, I disagree with these two statements. Bible prophecy predicts that in the future messianic kingdom on earth, Israel will be the chief nation in the world, and all nations shall stream to it to worship God there. And the New Testament predicts that Jesus will be Israel's Messiah-king, his throne will be located in Jerusalem, and he will be "king of kings and lord of lords" throughout the whole earth.
The Palestinians' desire to have the capital of a future Palestinian state in Jerusalem is due mostly to emotion, not religion. The Quran does not even mention Jerusalem. Moreover, I don't think it is in the best interests of the Palestinians to have the capital of their state in Jerusalem. But as I implied in a previous post, the status of Jerusalem should have been a bargaining chip for Palestinians in a final settlement with Israel.