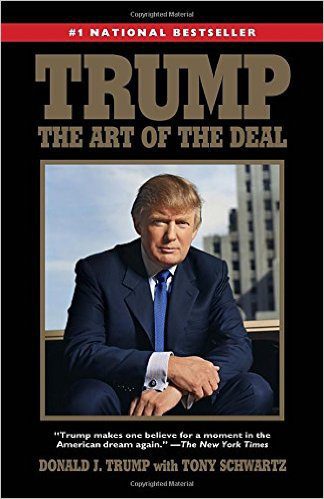 When Donald Trump campaigned for the U.S. presidency last year, this real estate developer-mogul and author of The Art of the Deal repeatedly declared that solving the Israeli-Palestinian conflict would be "the ultimate deal." Indeed, the UN has tried to solve it ever since 1947, soon after the UN was birthed. Trump also repeatedly excited his evangelical religious base as well as many Jews by promising that if he was elected president he would move the U.S. embassy from Tel Aviv to Jerusalem.
That latter is a hot potato! And doing those two things is a total incompatibility. I mean that if President Trump moves the U.S. embassy to Jerusalem, he will not solve the Israeli-Palestinian conflict. Moreover, he will lose his popularity with the Saudi ruling elite and cause demonstrations who knows where, that is, besides among Palestinians.
Well, on Tuesday, Trump's rather mild-mannered Vice President Mike Pence–though an outspoken evangelical Christian–gave a speech in New York City in which he said the Trump administration was "actively considering when and how to move the American embassy in Israel from Tel Aviv to Jerusalem."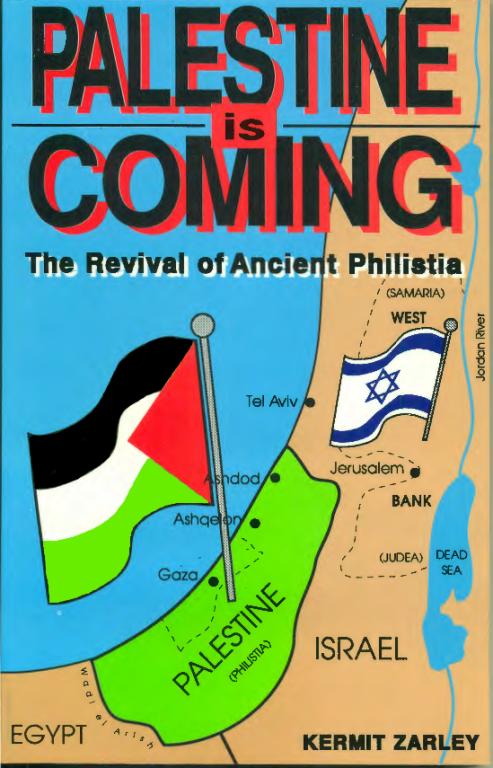 I think Mike Pence is a Christian Zionist. These misguided people want that embassy moved to Jerusalem. (See the chapter, "The Church and Christian Zionism," in my book, Palestine Is Coming: The Revival of Ancient Philistia (1990). But right after that, Trump's administration announced that Pence's statement had been "premature."
The U.S. should not unilaterally move its embassy to Jerusalem. Rather, that should be an element to negotiate in a possible solution to the Israeli-Palestinian conflict. That is also the position of Palestinians, the Arab world, and the Roman Catholic Church.
General Michael Flynn was one of Donald Trump's main advisors during Trump's presidential campaign last year. When Trump was inaugurated as president, he made Flynn his National Security Advisor, a most important position in relation to the president. But Flynn had lied to Vice President Pence about the nature of telephone conversations Flynn had that previous December with Sergey Kislyak, the Russian ambassador to the U.S. during the transition period of the U.S. presidency. Flynn wrongly told Pence he had not talked to Kislyak about the U.S. economic sanctions current President Barack Obama had just invoked against Russia for supposedly meddling in our election process, trying to get Trump elected. After Flynn had been on the job for only 25 days, Trump fired him. However, Trump thereafter had high praises for Flynn and never spoke otherwise of him. This Trumpian behavior appears suspicious. Was Trump the source of these instructions to Flynn? It may be.
Yesterday, Michael Flynn appeared in federal court and admitted guilt in lying to earlier FBI people and investigators of special counsel Robert Mueller's team. The only lie mentioned was that he admitted to asking Kislyak for the Russian government not to react against the U.S. for Obama's sanctions against Russia. The obvious reason, though not stated in the document, is that he must have assured Kislyak that when Trump was soon inaugurated president he would lift the sanctions.
It is a crime for Flynn to have done this, and it is punishable by five years in prison. But Mueller could have listed several other crimes that Flynn committed and lied about to Mueller's team. But Mueller did not list these due to a plea bargain he offered to Flynn if he would agree to answer truthfully any questions in the future that Mueller's team would ask Flynn. Flynn stated before the court yesterday that he was guilty in having lied to the FBI and Mueller's investigators and that he agreed to fully cooperate in the future with Mueller's team. This is a big deal in the special counsel's investigation. Trump then reportedly said that Flynn had "turned" on him.
But another issue surfaced yesterday in the Mueller document that Flynn signed. It says that during that same December, on the 22nd Flynn also was in back and forth telephone conversations with somone at Trump's Mar-a-Lago Club in Florida as well as some officials of foreign governments. The subject was the Jewish settlements in the West Bank. The UN Security Council was about vote on whether or not to condemn those settlements. This had for decades been a very sensitive issue relating to the Israeli-Palestinian conflict. Palestinians and most of the world have regarded the West Bank as belonging to the Palestinians and that it should be the main location of a future Palestinian state. There has always been much disagreement about the thorny issue of Jewish settlements there.
It turns out that Flynn was instructed by someone representing Trump to telephone UN Security Council member states and ask them on behalf of future President Trump to either cause a delay of the UN vote on Jewish settlements in the West Bank or vote against the resolution to condemn them. Flynn then did what he asked. It appears that that person who so instructed Flynn was Jared Kushner, President Trump's son-in-law. Trump had put him in charge of trying to solve the Israeli-Palestinian conflict. It is because Kushner is not only Jewish but also a Kosher-practicing Orthodox Jew who for many years has had a keen interest in Jewish settlements in the West Bank as does Trump's ambassador to Israel–David Friedman.
Well, such meddling about Russian sanctions and Jewish settlements is an infraction against the Logan Act. This very old U.S. law has never been enforced because it appears that no incoming U.S. president or his team had ever broken it. It says that during the interim period between the presidential election and the inauguration of a new president, the incoming president and his administration shall not do anything to influence the governing of the current U.S. president. And President Obama was going to abstain or vote in favor of the passing of this UN resolution to condemn the Jewish settlements in the West Bank. The U.S. had faced such resolutions before in the UN, but it had never voted favorably. The U.S. did abstain, and was the only member who did, with its vote days later, and this caused the resolution to pass. Now it is questionable if Jared Kushner committed a criminal act in so instructing Flynn.