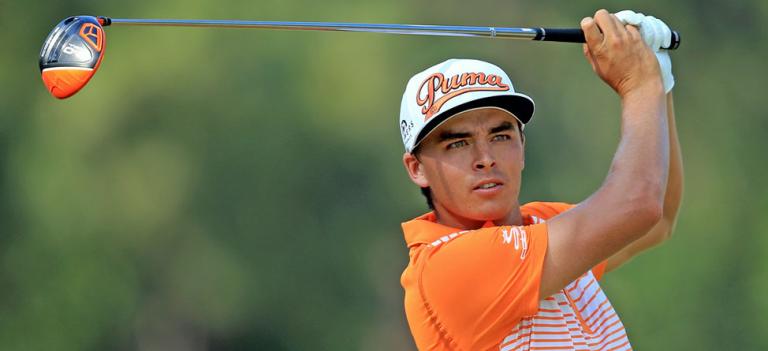 Yesterday, Rickie Fowler shot a blistering 11-under par 61 to come from seven shots back of leader Charley Hoffman and win the Hero World Challenge in the Bahamas by four strokes with an 18-under par total of 270. It was a stunning victory that got pro golf fans and television commentators talking about a possible stellar year ahead for the twenty-eight year old Fowler.
Rickie Fowler has been a crowd favorite ever since his first year on the PGA Tour, in 2010, when he won rookie-of-the-year honors. But he has been sort of a controversial player. Some have said he has never measured up to his talent. He has knocked on the door for years, thus been in the hunt so much, to take home a trophy from one of the four major championships in golf, only to come up empty.
Others have argued that the flamboyant dresser Rickie Fowler has been an overrated pro golfer. I think this viewpoint is DOD. Rickie Fowler is hot stuff. He has a great golf swing. He was second best putter on Tour in the 2017 season because he has such a great rhythm in his putting stroke. And he was the best overall in PGA Tour stats in the 2017 season. Plus, Rickie has good looks, charisma, and self-assuredness, all of which doesn't hurt.
Rickie Fowler started his round yesterday seven strokes back of Hoffman. Fowler then rattled off seven birdies in a row and birdied #9 to shoot his age on the front nine–28. That is AWESOME! He then had something like a one or two shot lead. The rest was history. His 21 putts were only three putts more than an average of one-putting every green.
I think Rickie Fowler is probably in the top five players in the world. Look for more great golf to come from him next year, with very few Fowl balls.