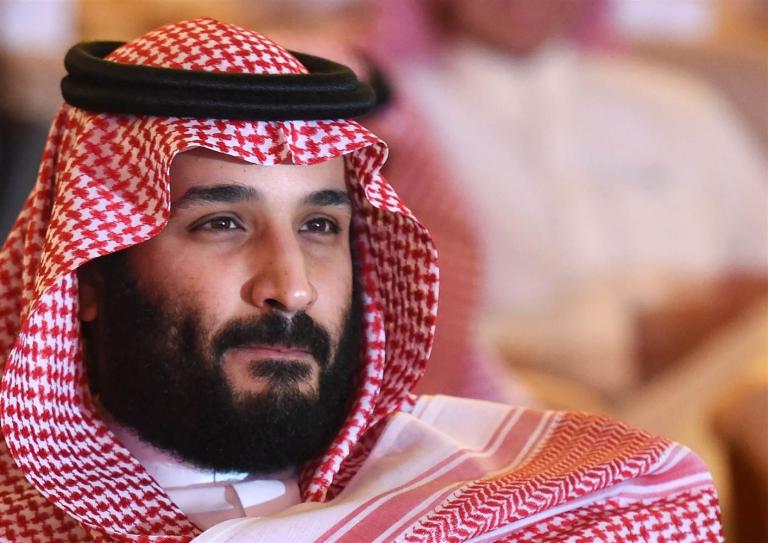 The White House first announced last week that President Donald Trump will deliver a major speech tomorrow regarding the intractable Israeli-Palestinian conflict. This billionaire real estate mogul in his previous life–who authored (really?) the book The Art of the Deal–repeatedly stated in his campaign for the U.S. presidency last year that solving this perennial problem would be "the ultimate deal." Like all his presidential predecessors for decades, Trump is now going to weigh in on this elusive achievement within hours. But the plan has already changed–the White House said President Trump will deliver the speech one day later, this Wednesday.
But a new development has just been reported that involves Saudi Arabia's ambitious, 32-year old Crown Prince Mohammed bin Salman who likely will soon become king. He recently hosted the Palestinian Authority's President Mahmoud Abbas at the Saudi capital of Riyadh to deliver an ultimatum to him. Either accept the solution he has been negotiating with Israel and the U.S. or find yourself forced out of the presidency! Talk about a strong arm. What is bin Salman's solution: Jewish settlements remain in the West Bank in what would become Israeli territory; Palestinians get their state, without sovereignty, in the remaining, patch-quilt West Bank adjoined with the non-contiguous Gaza Strip; there will be no Palestinian capital in East Jerusalem; and the 3.5 million Palestinian refugees will have no right-of-return to Israel.
That is a total a deal-breaker! Is this for real? It's DOD. Stock in the Saudi Crown Prince as a foreign policy negotiator just went from skyrocketing upwards to crashing to the ground as a total DUD! Apparently, youth isn't all it's cracked up to be. He and 36-year old Jared Kushner–President Trump's Jewish son-in-law who is a practicing Orthodox Jew–have spent considerable time discussing this matter. Thus, this solution highly favors Israel to the great detriment of the Palestinians. Rather than Palestinians quietly rejecting this, it could start another intifada. Moreover, it could be the end of the U.S. as the prime peace broker in this conflict for decades and thereby open the door further for the EU to take its place.
But Saudi Arabia is not sounding a clear note about this matter.
The Wall Street Journal
reported today, "The Saudi ambassador to the United States, Prince Khalid bin Salman, said in an email that 'the Kingdom remains committed to a settlement based on the Arab peace initiative of 2002, including East Jerusalem as the capital of a Palestinian state based on the 1967 borders. To suggest otherwise is false." He further said that Saudi Arabia fully supports "the Palestinian leadership under President Abbas" and "has not and will not interfere in the internal affairs of the Palestinians."
All of that contradicts what several people have said who attended the previous meeting between President Abbas and Crown Prince Mohammed bin Salman. Why has the Crown Prince taken such a hardline against Palestinians? He is so totally focused on the growing conflict between Saudi Arabia and Iran, thus trying to oppose Iran's increasing influence in the Middle East. The Palestinian problem exacerbates Iran's toehold in Syria through Hezbollah and Hamas, which governs the Gaza Strip.
The WSJ further states, "Palestinian officials already have said that move would threaten any chance of a two-state solution and could even provoke a new Palestinian uprising.
"On Sunday, Saeb Erekat, the Palestinian negotiator, said in a statement that the move would create 'international anarchy and disrespect for global institutions and law.'
"He said the United States would be destabilizing the region, discouraging supporters of a peaceful solution and 'disqualifying itself to play any role in any initiative towards achieving a just and lasting peace.'"
Yawn! Right now it appears that this troublesome problem will not only continue but get worse. Maybe these youngsters need to brush up on history.