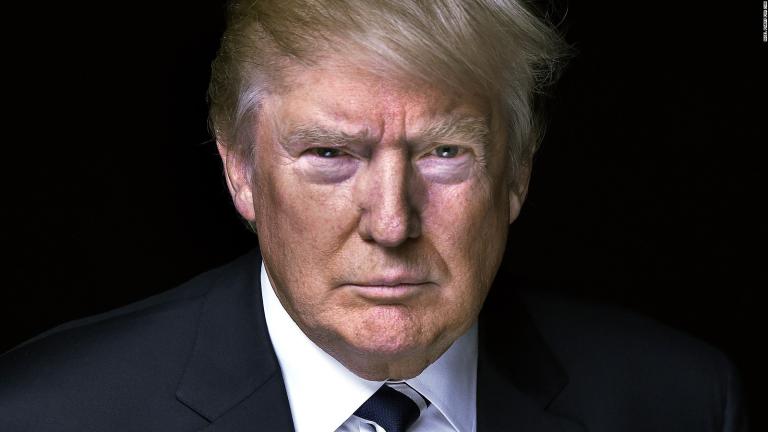 Michael Wolff's book, Fire and Fury, was released Friday. It's the talk of the town in Washington, D.C. and the nations' news media. Throughout much of President Trump's first year in office, author and journalist Michael Wolff had considerable access to the White House, interviewing many staff members and taping their comments. The book is a scathing critique of Donald Trump's mental fitness to be president of the United States of America. Such people have called him a "moron," "stupid," and that "100%" of them called him "a child." The most explosive element of the book is that Steve Bannon–Trump's leading political strategist during the presidential campaign and chief ideological advisor during the presidency until being fired recently–unloaded on the president and his certain family members now working for him in the White House.
President Trump has been tweeting up a storm ever since. Yesterday, he answered journalists' questions about it by defending himself. He says its another attack by the "Fake News Media and Democrats" to discredit him because he won the election and because there is no proof of collusion between him or his presidential campaign staff last year with Russian government operatives to win the election. Oh, so the book doesn't really have anything to do with Mr. Trump's behavior! That's a narcissist for you.
Also yesterday, President Trump said he is a "very stable genius." But like his refusal to make public his tax returns to prove his wealth claims and ethical financial behavior, he doesn't prove this claim of genius by revealing any intelligence test results or that he has ever taken them. He also claimed that his two greatest assets all of his life have been his "mental stability" and being "very smart." He says he proved it by becoming a multi-billionaire, then a television celebrity, and finally winning the U.S. presidency his first try after not even being a politician. The latter certainly is very remarkable, and all of America has admitted it. But does that indicate that Donald Trump is a mentally stable person, let alone a genius?
A lot of people, including me, would rather that Donald Trump would forget bragging about his intelligence and furnish some test results about his mental and emotional stability. That is, take one or more psyche tests and make the results public. A growing number of Americans are worried about Trump's psychological health. A group of Democrats in Congress are calling for an examination of Trump's mental fitness. And medical professionals increasingly are speaking out about it. There seems to be a growing consensus among psychiatrists that Donald Trump is a classic narcissist. That can cloud a person's judgment. Wolff says White House staff members say President Trump repeatedly tells the same anecdotes minutes later to the same listeners. And many observers claim Trump is having increasing problems slurring his words. And then there is Trump's explosive temper. Wolff's
Fire and Fury
has cast lots of fuel on this spreading flame.
Last July, a book was published entitled The Dangerous Case of Donald Trump. It resulted from 27 medical professionals, including psychiatrists, gathering together months earlier for a conference held at Yale University to discuss Trump's mental health. Their conclusions are worrisome. Co-author Dr. Bandy Lee of Yale School of Medicine says their consensus was that President Trump is not crazy by medical standards, but that he is a classic narcissist who is "incompetent and unqualified to lead the free world." I think the succeeding months since this book's publication have confirmed this assessment.
Rather than Make America Great Again, May God Help America!