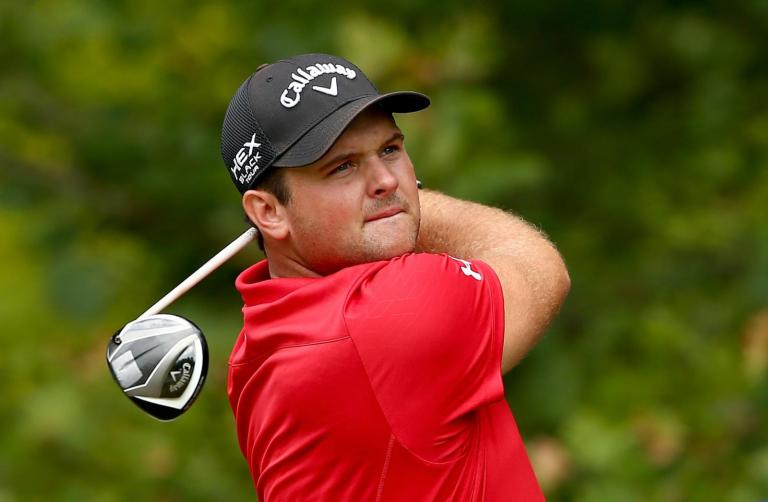 Patrick Reed increased his two-shot leading starting the third round today at the Masters by finishing with a 67 that gave him a three-shot lead over second-place finisher Rory McIlroy, who tied the tournament low round of 65. So, Reed is at the three round total of 202, 14-under par, while McIlroy is sitting at 11-under par 205. Those are low scores for the Masters.
The weather was cloudy all day, with slight rain on and off. Weather predictions for the day had been more severe. Thus, expectations were that the players were going to be in for somewhat difficult playing conditions. But it turned out just the opposite. Although umbrellas were on display by players, caddies, and spectators during much of the day's play, little wind and soft greens provided good scoring conditions that enabled several low rounds. For instance, McIlroy, Rickie Fowler, and Jon Rahm–all of whom are alone in 2nd place (11 under), 3rd place (9 under), and 4th place (8 under) respectively, shot 65 in today's third round. So, Reed's 5-under 67 is the highest score by two strokes among the first four players today. That's unheard of!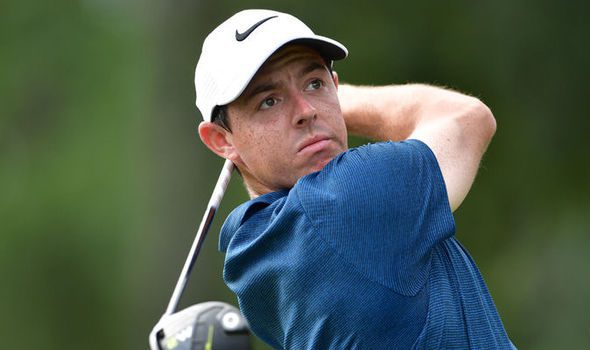 Reed continues to make the four par fives his friends at Augusta National this week. During the first two rounds, he birdied all them–eight birdies on the eight par fives. And today, he went even deeper, birdying the par-five 8th hole on the front nine and getting sensational eagles on both of the par fives on the back nine, thus a 3 on both the 13th and 15th holes.
Everyone always says that in order to win the Masters, you must play the par fives well. That's where you can really pick up ground and distance yourself from the competition. Reed is doing it like perhaps no one has ever done before at the Masters.
During McIlroy's televised interview after his round today, he talked like he was ready to challenge Reed for the championship. Some pundits would say that, although Rory is three strokes behind, he has the advantage going into the last round because he is a four-time major champion and Patrick is still looking for his first major win. Thus, as McIlroy made clear in his interview, which it seemed was targeted toward Reed, Rory has the experience in knowing how win majors. Plus, there has been lots of media hoopla this week about McIlroy being extra motivated to win this week in order to get the fourth leg of a career grand slam in the majors.
To make matters even more interesting, both of these twenty-seven year olds–Rory McIlroy and Patrick Reed–will be paired together in the last twosome. McIlroy is such a talent. He has been driving the ball so well and at such prodigious distances unheard of among the elite in PGA Tour golf history (although maybe not so when you think of Dustin Johnson). Yet Patrick Reed has proved himself no slouch when it comes to head-to-head play, such as in match play. He was a hero in match play in the 2016 Ryder Cup. Moreover, he played a singles match there against McIlroy, defeating him one up. That has no doubt stuck in Rory's craw.
But there are still other really fine players lurking in the background. Consider the next pros, Fowler and Rahm, the latter having the potential to become a superstar. Then there are Hendrik Stenson at 7-under and two-time Masters champ Bubba Watson at 6-under.
Unless Reed runs away with the title, it could be another exciting finish tomorrow at golf's most notable tournament in the world–The Masters.