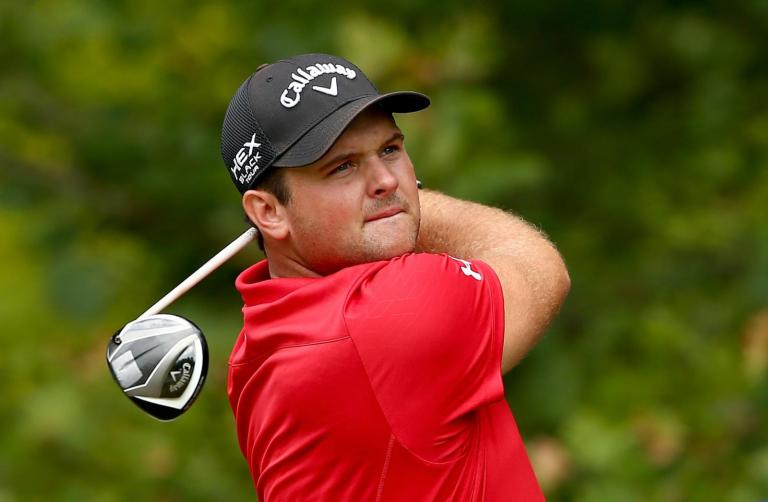 Confident Texan Patrick Reed, from metro-Houston which is my old hometown for nearly 40 years, shot 66 today to take a two-shot lead in the Masters with a 9-under par 135 total. He is two strokes ahead of Australian Marc Leishman, also a PGA Tour pro.
Reed is no stranger to these parts, namely Augusta, Georgia. He was a student at Augusta State University where he led his golf team in winning the NCAA Division 1 men's championship twice, in 2010 and 2011. He was the top-ranked amateur golfer in the world before turning pro in June, 2011. To date, Patrick Reed has already won five PGA Tour tournaments. So, he is force to reckoned with among professional golf's elite. Reed's best finish in a major is a tie for second, which was in last year's PGA Championship at Quail Hollow C.C. in Charlotte, North Carolina.
Patrick Reed swings the golf club old school, with a two-piece swing due to a noticeable pause at the top of the backswing. That's the way I used to swing the club, as did especially Sam Snead and Johnny Miller. Another star on the PGA Tour who swings that way, even more so, is Japan's Hideki Matsuyama. I developed my two-piece swing as a kid when I watched Sam Snead play in exhibition golf events that were televised. They used to say Slammin' Sam had the prettiest swing in golf.
At the end of the day today at the Masters, the leaderboard is star studded, with the 7 leading players in the top 25 in Sony World Rankings and 8 out of the top 14 players as former major winners. It should be an exciting tournament this weekend. But some nasty, rainy weather is predicted for tomorrow at the hallowed grounds of golf's premier event in the world–the Masters.