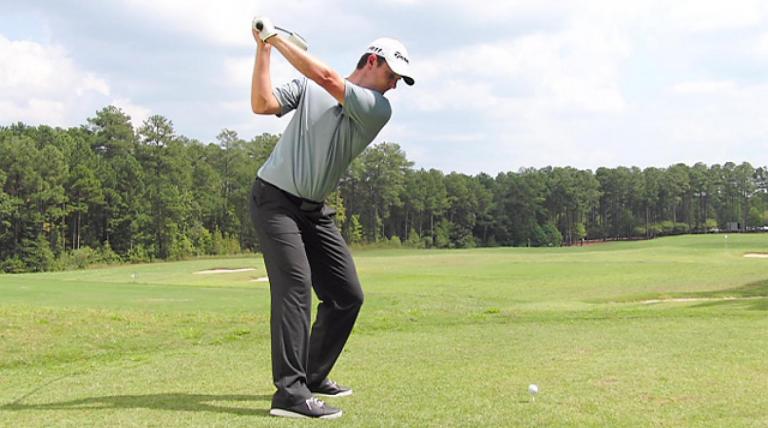 Yesterday, past U.S. Open champion Justin Rose shot a six-under par 64 to win the Fort Worth Invitational at Colonial Country Club in Fort Worth, Texas. He won by three strokes with a 260 total for the 72 holes of regulation play over current U.S. Open champion Brooks Koepka.
This is the oldest golf tournament on the PGA Tour that is still staged at the same golf course. It started there right after WWII, in 1946.
I played in that tournament about 15 times. It was always one of my favorite tournaments on the PGA Tour even though I never did that well in it. My first time to compete there was as an amateur, which was probably in the year 1963. This golf course has been known for its narrow fairways and thick, if not tall, Bermuda rough.
That's why the Colonial Country Club at Fort Worth has been called "Hogan's Alley" for a long time. (But so is Rivera Country Club in Pacific Palisades, a suburb of Los Angeles.) It was also called that because legendary Ben Hogan was a lifetime resident of Fort Worth and a five-time winner of this tournament. And he was the greatest ball striker of all time. You can't hardly win there unless you excel at ball striking.
Justin Rose does. He is a great ball striker. He won by hitting 57 greens in regulation, which was the most. However, that's not that many greens to hit in regulation for a winner on the PGA Tour. That just shows how tough the golf course is, that is, how narrow the fairways are and how small some of those greens are.
Interestingly, Justin Rose's golf swing probably comes the closest in appearance to that of Ben Hogan in comparison to all other PGA Tour pros. That could be disputed since Ben Hogan was 5'8″ tall whereas Justin Rose is 6'3″ tall. But in recent years, Justin Rose has flattened his backswing.
Ben Hogan had the flattest backswing I've ever seen. But it was partly dictated by his physical characteristics. Hogan was short with long arms. That requires that if he was going to swing standard length clubs–which he definitely would do rather than short clubs that would have caused less length on shots–he would have to have the lies of the club heads flat. In fact, Hogan had the flattest lie for his irons of any pro golfer I've ever heard of. His irons were four degrees flat whereas mine were two degrees upright. So, Hogan had to swing flat because of his clubs.
I once played with Ben Hogan the first two rounds in the Houston Open. And sometimes I would watch him practice. I once asked him about his flat swing. I asked if he tried to keep his right elbow tight to his right side in his backswing, which is characteristic of flat swingers. Some golfers try to do that to create what they call "togetherness" or some such word. It makes for a compact swing. A "flying right elbow" for right-handed golfers is the opposite of compactness.
Mr. Hogan answered, "No, I try to keep it down." He meant that he tried to keep his right elbow down in his backswing. That was such an interesting remark. That makes the swing even flatter. We pros had often heard that Ben Hogan would practice hitting full golf shots with a handkerchief under his right arm pit in order to train himself to keep his right elbow tight to his right side in his backswing by not allowing that handkerchief to fall out of his armpit until on his downswing. Must not have been true.
But for me, the main feature of Justin Rose's golf swing that is Hoganesque is his follow through. Even though Justin has a flat backswing, he does not have a flat finish. Rather, he has always swung the club very high on his follow through before coming to a complete finish. Moreover, he doesn't release his wrists much at all on his follow through. That, for me, is the main feature of Ben Hogan's golf swing that made him such a great ball striker.
There are some great pros on the PGA Tour who have a big release of the club head on the forward swing after ball contact in which they create much wrist cock. Most notably are Hall of Famer-to-be Phil Mickelson and current #1 World Ranked Dustin Johnson. That feature allows for more distance off the tee and hitting some high shots. But it also leads to wayward shots when the timing is not on. Mickelson has been known for that in his career in some important moments. Johnson seems to be avoiding that due to his severe closed-to-open swing, the most I've ever seen of a great player.
That little wrist cock on the follow through is what made Ben Hogan the favorite on really tough golf courses with narrow fairways and big rough. It's getting to be somewhat that way with Justin Rose. He has now won nine tournaments on the PGA Tour and on some of its toughest venues, such as Merion, Aronimink, Muirfield Village, and Congressional.
Justin Rose, who is now #3 in World Ranking, won his U.S. Open at Merion in 2013. That's the golf course where Ben Hogan won the U.S. Open which produced the most famous photo of him swinging a golf club. The photo is from behind and of Hogan on his finish while hitting his last full shot in the tournament–a 2 iron from the fairway of the 18th green the last day. It's one of the greatest photos in the history of golf.