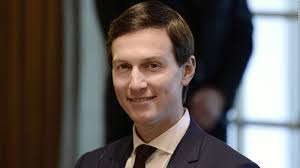 Today, a U.S. delegation representing President Donald Trump's administration held a celebration in West Jerusalem inaugurating the U.S. moving its embassy in Israel from Tel Aviv to West Jerusalem and simultaneously recognizing Jerusalem as the capital of Israel. The decision resulting in this historic occasion had been announced last December by President Trump. It was a promise he had made often in his campaign for the presidency in 2016. Trump called this move today "a great day for Israel."
No way; it is a mistake. The result is that President Mahmoud Abbas of the Palestinian Authority had declared in December that the PA would no longer consider the U.S. a peace broker in the Israeli-Palestinian conflict. Both the PA and the EU as well as most of the international community had regarded the status of Jerusalem as something that should be decided only in an overall peace deal between Israel and Palestinians.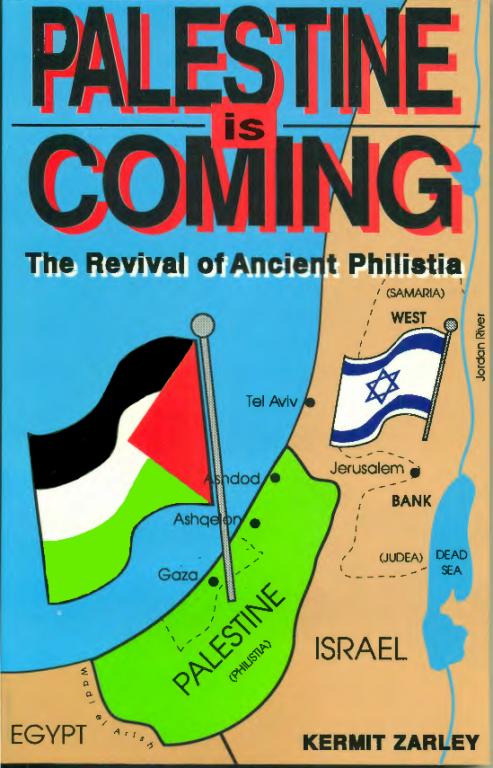 I have been a keen observer of this conflict for nearly a generation. And I wrote a book about it that was published in 1990–Palestine Is Coming: The Revival of Ancient Philistia. I concur with this prevailing view, that Jerusalem's status should be determined in an overall peace settlement. The U.S. and all nations have kept their embassies in Tel Aviv for several decade for this reason.
I am an evangelical Christian. Evangelicals strongly support the existence of the modern State of Israel. So do I. However, many evangelicals are also Christian Zionists, and I strongly oppose much of their position. My book has a chapter entitled "The Church and Christian Zionism."
U.S. Vice President Mike Pence is a Christian Zionist. I state in my book (p. 144), "Christian Zionists" advocate "uncritical, carte blanche support of Israel." They base this position mostly on their misinterpretations of certain biblical texts, much of which are eschatological. I also state in my book (pp. 149-50, "Christian Zionists are a clanging noise that deafens Israel's ear and hardens its heart. If they continue giving uncritical support to Israel, strengthening its intransigence toward Palestinians, they could unwittingly be paving the way for a resurgence of anti-Semitism. Indeed, American Jews are concerned about this possibility." This still applies today.
Jared Kushner, his wife Ivanka–President Trump's beautiful daughter–and U.S. Treasury Secretary Steve Mnuchin led the U.S. delegation. President Trump had placed mostly the young Kushner, who has no political experience, and U.S. Ambassador to Israel David Friedman, also a Jew, in charge of the U.S. trying to solve the Israeli-Palestinian conflict. Both Kushner and Friedman are Jews who practice Orthodox Judaism. That is just way too partisan, with both being Jews.
U.S. President Trump largely defers on the Israeli-Palestinian conflict to these two people, Kushner and Friedman, plus his vice president, Mike Pence. Kushner is an Orthodox Jew. Kushner gave the main speech representing the U.S. position today at the ceremony. He spoke of hope for the future in solving this conflict while over three dozen Palestinians simultaneously were dying in demonstrations at the Gaza-Israel border fence. I thought Kushner's speech was full of nonsense and divorced from reality.
Kushner said, "We believe that it is possible for both sides to gain more than they give so that all people can live in peace, safe from danger, free from fear and able to pursue their dreams. The United States recognizes the sensitivity surrounding Jerusalem, a city that means so much to so many … Jerusalem must remain a city that brings people of all faiths together." Baloney! If the Trump presidency really meant that it would not have done this. This move just caters to Israeli Prime Minister Benjamin Netanyahu, who I believe has been an obstacle to peace between Israelis and Palestinians.
To make matters worse, two U.S. pastors were chosen to participate in the ceremony. Both John Hagee, founder of Christians United for Israel, and Baptist Robert Jeffress are strong Christian Zionists. Jeffries gave the opening prayer, and Hagee gave the benediction. In their ministries, both have blasted Muslims as being of the devil and made all sorts of other disgusting comments about Muslims, Mormons, and other religious people.
Trump, like so many past U.S. presidents, has expressed a desire to solve the Israeli-Palestinian conflict, saying it would be "the mother of all deals." But I don't think he or his administration have a clue. Plus, this ceremony today just eliminated Trump and his administration from achieving it.