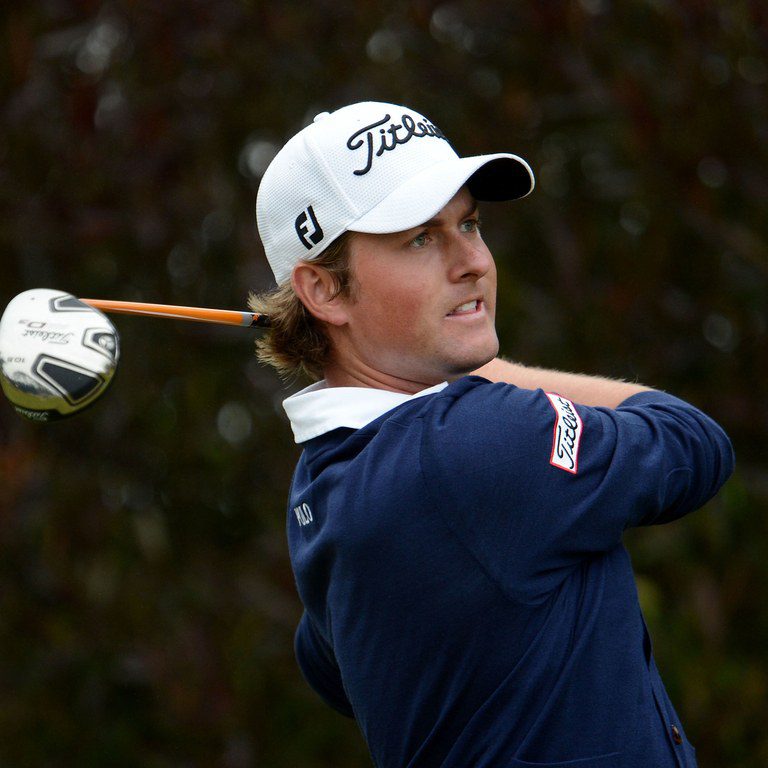 Newly-bearded Webb Simpson set a scoring record today at The Players Championship at TPC Sawgrass by capturing a seven-stroke lead with a 54-hole total of 19-under par 197 going into the final round tomorrow. He had complete control of his game all day except for running a few putts too far past the hole as the greens that seemed to exceed 13 on the Stimpmeter as we were told on TV earlier in the day.
The closest players now chasing Simpson for the coveted, so-called "fifth major" in international, professional golf, plus the biggest payday in golf worldwide, are Danny Lee at -12, Dustin Johnson at -10, and five players at -9.
Simpson conquered his nemesis 17th hole today by making a shot putt for a birdie two. Yesterday, he was 11-under par on his round, headed for a course record, when his ball hit the wood pilings bordering the front edge of the green and bounded over the green to splash in the water for a double bogey five.
As I said of that round in my last post, Webb Simpson seems to manage his game as well as any player on the PGA Tour. And his putting style, with the long putter and grip down the shaft, is lights out this week so far. I strongly doubt he will collapse because he thinks his way around the course so well, playing low-risk iron shots often to the center of greens when pin positions are near the edge of greens alongside water hazards. Plus, there aren't that many players that really much of a chance to catch him. The number 1 player in the world, Dustin Johnson, is eight strokes back. And Simpson said after his round today that he never looked at any of the leaderboards all during his round. That's difficult in itself to discipline yourself to do. Webb Simpson looks like he'll be the big winner tomorrow.