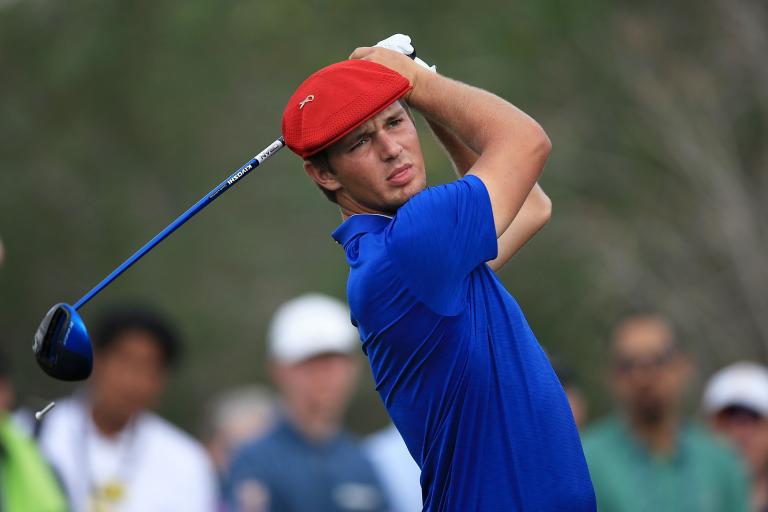 Bryson DeChambeau just won his third PGA Tour tournament–the Northern Trust–to take the lead in the FedEx Cup Playoffs as the first of four successive tournaments. The unorthodox, twenty-four year old is surprising a lot of PGA Tour armchair quarterbacks, including myself. DeChambeau has all of his irons the same length and lies, which hitherto has been unheard of and unseen unless somebody from a psychiatric ward has done it before. But I will say one thing in Bryson's favor for this–it allows him to address the ball with all of his clubs with his hands held very high and his ams and shaft in practically a straight line. That is what the two best ball strikers of all time did–Ben Hogan and Canada's Moe Norman.
DeChambeau started the day with a four-shot lead and hung onto it to finish to best Tony Finau–the personable, lanky guy with the telephone booth backswing that produces a very long ball–who ended the day alone in second place.
Until today, Bryson Chambeau has been borderline on making the U.S. Ryder Cup team for that grand, premiere competition that will be staged after these Playoffs. But today's win should put him on the team.