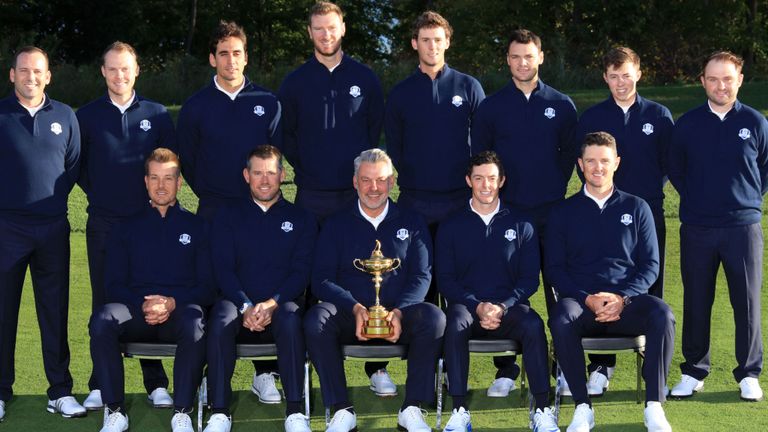 The USA used to have a lock on winning the Ryder Cup. However, it was a competition between the USA and the UK. Then, when I was on Tour, Jack Nicklaus suggest that they change to the competitor on the other side of the Atlantic to include all of Europe. It was a good idea, and it brought much more recognition to this event.
But it didn't take very long for Europe to start putting together quite a team, starting with Tony Jacklin and then, especially, Seve Ballesteros. Team USA no longer had a lock on the prized trophy.
Since that enlargement of one of the teams happened, the USA has lost more times than it has won. Many experts have said through the years that assessing the strength of individual players, the Europeans did not have an advantage on the Americans. Yet, Europe kept winning. It seems that the ingredient that the Europeans had in the sauce was that did it for them was some kind of hot peppers or something. They were always so pumped up emotionally, so united together as a team. And over those years, they may have been better coached. Sometimes, it was obvious to many observers.
The day started with the Americans far behind with Europe having 10 points and the USA with only 6. That's a pretty tough mountains to climb to the top. Today, the Americans were knocking so many balls in the water that it looked like they were thirty. That golf course near Paris, in France, sure looked like a tight track, with long rough that laid down. That's the worst kind of rough. With that much cabbage and water, water, everywhere, it looked like the Americans were not very schooled on playing that kind of precision golf. The result was Europe 17.5 points, Team USA 10.5 points.
The Ryder Cup is played every other year. And time the venue moves across the sea. In the last 25 years, the Americans have not won a single Ryder Cup on foreign soil. There will be a lot of analysis, again, about what ails Team USA. In the meantime, Team Europe keeps getting their fans singing, "Ole, Ole, Ole."