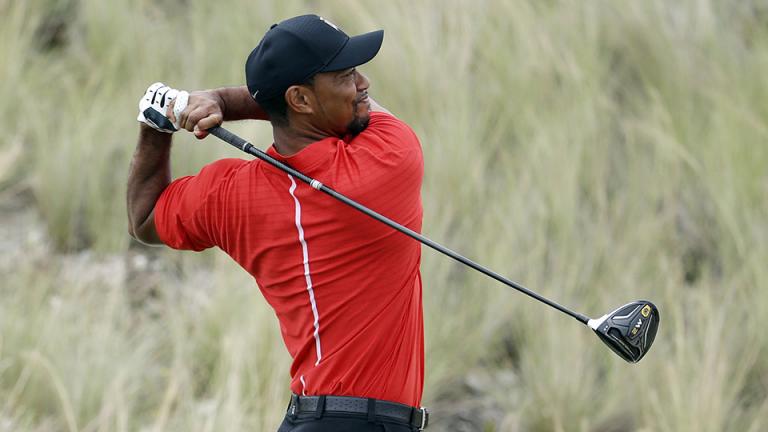 In one of the greatest comebacks in sports history, Tiger Woods won the PGA Tour Championship just now at East Lake Golf Club in Atlanta, Georgia, by two strokes over Billy Horschel, who came from well back to shoot 65.
A few years ago, Tiger Woods, with 14 major championships wins, was headed toward beating Jack Nicklaus' record of 18 major wins. Then all kinds of trouble hit the Tiger, including injuries, surgeries, and other problems that so derailed his career. At 42 years of age, today's win was Tiger's first in over five years.
Tiger had started the day at 13 under par with a five shot lead over #1 World Ranked Justin Rose and former #1 Rory McIlroy at 8 under par. After 14 holes today, it was same, except McIlroy had dropped back. Tiger's only real hiccup came at the long par 3 15th hole over the water. His tee shot cleared the water by a few feet to finish safely on land, shot of the green, that led to another bogey the back nine. Tiger shot two over par that nine to give him a respectable 72 for 11 under par total for the tournament.
Tiger had been playing really good golf this year, putting himself in the hunt several times to win again. But he had been having some trouble finishing the back nine on Sunday. He had a big enough lead starting that back nine today to get the job done. Yet, he played smart golf most of the day and came to the last hole, a par five, with a two shot lead. An easy par gave him the victory. It was his 80th win on the PGA Tour.
The simultaneous FedEx Cup was a dogfight to the end. Englishman Justin Rose won it, walking away with the $10 million prize. He was all smiles walking the last hole.
But nobody was smiling on the inside more than Tiger Woods. He has never been known to get emotional, as if to shed tears due to golf. But after he won today, he said on the last hole he was starting to tear up. He admitted that he feels it was one of his greatest accomplishments. INDEED. Hats off to  The Tiger! And it may be the start of many more wins for him in the greatest game on grass.
Next, the Ryder Cup.