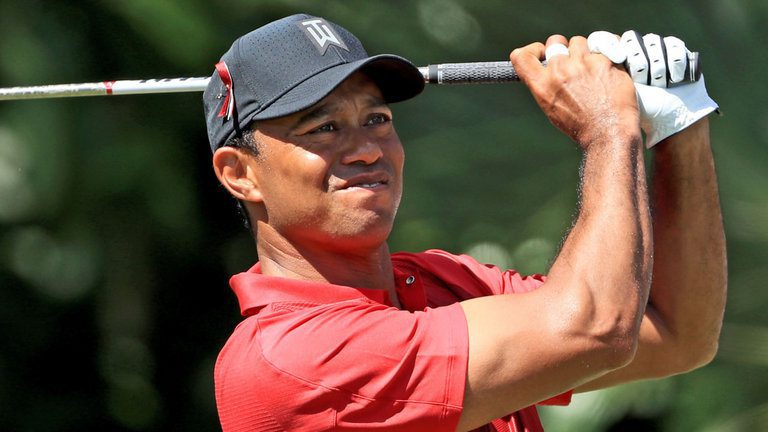 Tiger Woods just defeated Rory McIlroy 2&1 on the 17th hole at the WGC-Dell Technologies Match Play Championship in Austin, Texas. It was a feature match because Tiger Woods has won 14 major championships in pro golf and Rory McIlroy has won four of them.
Some other winners of their matches in the field of 16 players this morning were Kevin Na, Louis Oosterhuizen, and Kevin Kisner. It advanced them into the quarterfinals (8 players) for this afternoon along with Tiger Woods. Winners in these 18-hole matches this afternoon will advance to the 18-hole semifinals (4 players) in tomorrow mornings two matches. Those two winners will duke it out in an 18-hole finals match tomorrow afternoon for the championship.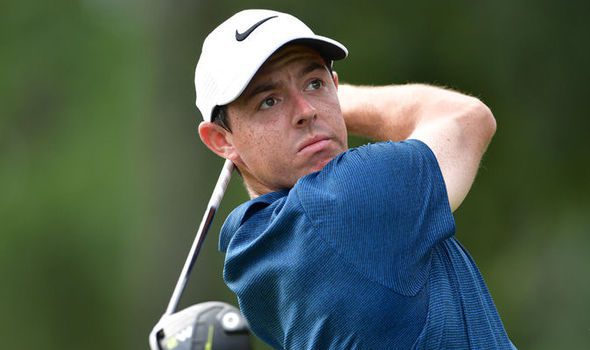 Of course, there are two types of competition in golf: match play and stroke play, and they are quite different. PGA Tour tournaments are almost all stroke play. So, it adds some variety to the Tour to have a match play tournament once in a while. When I played the Tour, many years there were no match play tournaments. Even if there was one, it was the only match play tournament of the schedule that year. The PGA Championship, one of the four majors, used to be match play every year. They changed it to stroke play about the time when I started the Tour, which was a loooong time ago.
Fans were most attentive today to the Woods-McIlroy match. Rory wasn't making many putts, and Tiger was playing consistently. Tiger had a three-hole lead early in the back nine. Rory then won two consecutive holes to get one down with three holes to play. On the par-four 16th hole, Rory drove perfect and almost 400 yards with a helping wind that had kicked up to 15-20 mile per hour. The temperature was dropping. Tiger pulled his drive and got a bad break as his ball nestled near the upper lip in a fairway sand bunker. He was forced to play safe and blast out with a sand wedge to have a seven iron to a difficult pin to get to on the green. He hit a very fine third shot to about thirty feet. A two-putt from there would give him a bogey five.
So, Rory McIlroy was clearly in the driver's seat at this point. He had only a wedge to the green for a great chance to square the match with an easy par. But then complete disaster overtook him. He landed his second shot just over the sand bunker fronting the right side of the green. It was such a mental mistake. He could have played the shot safely onto the fat of the green. He now had a very difficult stance for a pitch shot for his third stroke. He chose to stand with both feet in the bunker. He then proceeded to hit a most miserable pitch that went over the green. The ball bounced and rolled through the crowd of fans until it stopped, nestled against wood pilings.
Rory did not get a free drop from there. So, he had to play the ball as it lies. It was such an unplayable position for his third shot. He would have had to address the ball by aiming 180 degrees away from the green and bang the ball against the pilings so that the ball would ricochet against the pilings and hopefully bound onto the green.
Rather than choose to hit such risky shot, he declared his ball "unplayable" and went back to where he had played his pitch shot. He dropped his ball to take a penalty stroke and distance. Now he was shooting his fifth shot (I think). This time he chose to address the ball with one foot in the bunker. That didn't help much as he proceeded to pitch that shot so that it didn't no clear the mound in front of him, so that his ball still did not make the green. He played that shot well, coming close to the hole. But it was not enough and he then forfeited the hole to  Tiger. So, Tiger probably would have two-putted for a bogey to still win the hole by two strokes.
That put Tiger two up with two to play as they went to the 17th hole. It was about 170 yards downwind, with the wind blowing fairly strongly. Both players hit a wedge. It looked like Rory could win that hole because Tiger made a mental error by leaving his first shot short of the green. He then played his chip shot to 15+ feet from the hole. Rory had an easy par three.
Now, there is no better player in the world to hit that putt under those circumstances. Tiger arose to the occasion as he made that putt to defeat the Irishman 2&1.