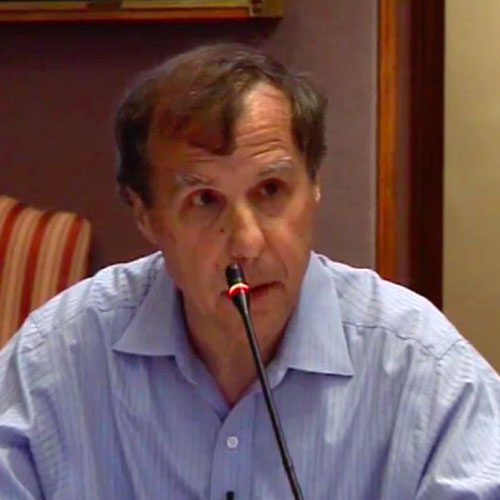 I am a graduate of the University of Houston. I lived nearly forty years in metro-Houston, Texas. I did some of my research on my book, The Restitution of Jesus Christ, at the library of Rice University.
Dr. Werner H. Kelber is Isla Carroll and Percy E. Turner Professor Emeritus in Biblical Studies at Rice University. Dr. Kelber has been an innovator in proving that the New Testament gospels originated largely due to very stable oral tradition. He did this partly by ministering in the Middle East and learning how some Arab communities still rely mostly on oral tradition–generations passing down information by word-of-mouth. People have done this in their communities because most were illiterate.
Thus, Dr. Kelber's assertion is that the NT gospels came into existence largely by writing down this oral tradition (cf. Lk 1.1-4). His work is largely an extension of earlier form critic Birger Gerhardson (1926–2013), who challenged Rudolf Bultmann's view of it. Accordingly, Mark was the compiler, rather than the author, of the Gospel of Mark. (Papias says Mark wrote his gospel while accompanying and listening to the Apostle Peter as he conducted an itinerant teaching ministry in Italy. But Peter likely was foremost in creating this oral tradition, which he preached, along with the chosen apostles in Jerusalem [Acts 8.14, 25] and other church communities.) This accounts somewhat for the fact that the synoptic gospels, at least, did not originally have titles. The titles, scholars say, later given to them suggest that those people were the main source of those documents, which themselves incorporate oral tradition.
The following was announced on the Society of Biblical Literature's website:
"The Media Ecology Association (MEA) will award Werner Kelber the Walter J. Ong Award for Career Achievement in Scholarship at their annual convention, June 27-30, 2019 at the University of Toronto.
"The MEA awards committee chose Dr. Kelber because of his exemplary record of scholarship and innovation in works such as The Oral and the Written Gospel, Jesus in Memory-Traditions in Oral and Scribal Perspectives, all of which were cited by awards committee members as seminal and ground breaking works that span the bridges between information studies, media studies, globalization and new media.
"Previous recipients of the Walter J. Ong award and keynote speakers have included Sherry Turkle, John Miles Foley, James Carey, Elizabeth Eisenstein and Denise Schmandt-Besserat.
"The Media Ecology Association (MEA) is a not-for-profit organization dedicated to promoting the study, research, criticism, and application of media ecology in educational, industry, political, civic, social, cultural, and artistic contexts, and the open exchange of ideas, information, and research among the Association's members. As past president and founding member Lance Strate has written, "Media Ecology is the study of media environments, the idea that technology and techniques, modes of information and codes of communication play a leading role in human affairs." The organization was founded in 1998 and was inspired by the works of Neil Postman, Walter Ong, Harold Innis, Elizabeth Eisenstein and others."