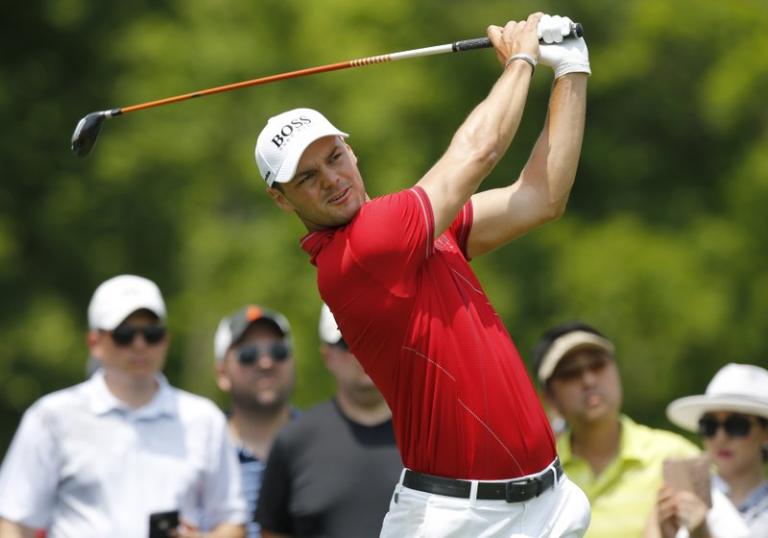 Martin Kaymer of Germany shot a six-under par 66 today to take a two shot lead over Adam Scott at the Memorial on another "course that Jack built"–meaning the legendary Jack Nicklaus. That is Muirfield Village just outside Columbus, Ohio, Jack's boyhood hometown.
With one round left to play, Kaymer, who has been MIA (missing-in-action) for quite a while, finds himself back in the driver's seat on an excellent golf course. That is the kind of venue where Martin shines best with his super golf swing that is just about the envy of all.
Kaymer won two majors and was the #1 golfer in the world after he won the U.S. Open in 2014. But he backslid so bad after that, due somewhat to injuries, that he now stands at the embarrassing 186th position in World Rankings. A stellar round tomorrow would catapult him back to his deserving status as a possible superstar. In fact, Kaymer really needs a win tomorrow because his PGA Tour exemption could end late this year.
Kaymer lives here in Scottsdale, Arizona, where I live. In fact, we used to work out at the same gym, where I met him to my great surprise. I didn't even know he was a member. I saw and recognized him in the gym one day and introduced myself. Martin is a really nice guy, and everybody who knows him says so.
Back to this house that Jack built, I played the Memorial tournament about two or three times before I retired from the regular PGA Tour. I remember distinctly my impression of the short, 160-yard par three 12th hole the first time I saw it and played it. With water fronting its postage-stamp size green, it reminded me of the treacherous little 12th hole at Augusta National Golf Club, where the Masters is played every spring. Jack obviously made that hole like the 12th and Augusta, and numbered it the 12th, because of the 12th at Augusta.
Today, I noticed while watching the tournament on TV that on that 12th hole the players had dumped 43 balls into the water. Surely that was for the total three days. Even so, that's a lot of baptizing of golf balls for the pros. Jack doesn't make it easy.
I'm pulling for good guy Martin Kaymer to shine tomorrow like days-of-old and kiss the trophy that Jack will hand out during the televised celebration at day's end.