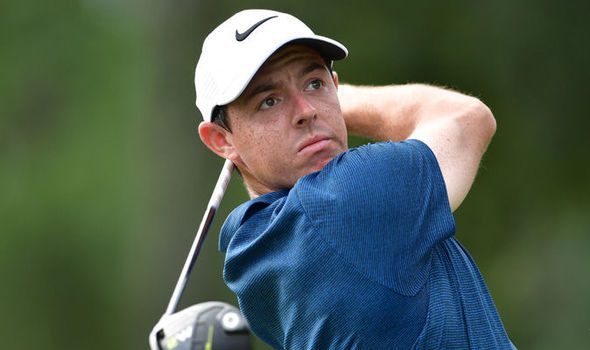 Superstar Rory McIlroy shot a blistering 61 to win the RBC Canadian Open today by seven strokes over Webb Simpson and Shane Lowery at the Hamilton Golf and Country Club in Hamilton, Ontario, Canada. It was the 16th PGA Tour title for the lucky Irishman.
I say lucky because Rory said after winning, "I've been marking my ball with a loonie all week, and it might have to cross the border and come with me." A loonie is a Canadian one dollar coin introduced in 1987. A loonie has a history since then of luck in Canadian sports. Someone gave Rory the coin just prior to the tournament for good luck.
That reminds me of some family lore about a silver dollar. I was born and reared in Seattle. And in my youth, the USA minted silver dollars. When I was about twelve years old, our family took a week's vacation during the winter to sunny California and Arizona.
My dad had a bad habit of nearly running out of gas with his car and barely making it to a gas station. I guess that's what he was most lucky about. Well, we had gone to Reno, Nevada, on our way home. My dad hit the gambling casinos and lost most of his money. So, we left Reno and started driving home one night. Suddenly, my dad stopped the car on a deserted highway and turned it around. Me and my sisters asked what he was doing. The truth was that he didn't have enough gas to continue ahead, and he had to go back to the last gas station that he passed. But my witty mother piped up and answered, "Your dad just found a silver dollar in his pocket, so he's going back to Reno to gamble some more."