Yossi Cohen is Director of Mossad–Israel's national intelligence agency, the equivalent of the CIA in the U.S. Sunday, he delivered a speech alleging that Iran orchestrated the two recent attacks on Persian Gulf oil tankers in the Strait of Hormuz, a critical shipping lane for much of the world's transported oil. Iran admitted to shooting down the large, unarmed, U.S. drone claiming it was in Iranian air space.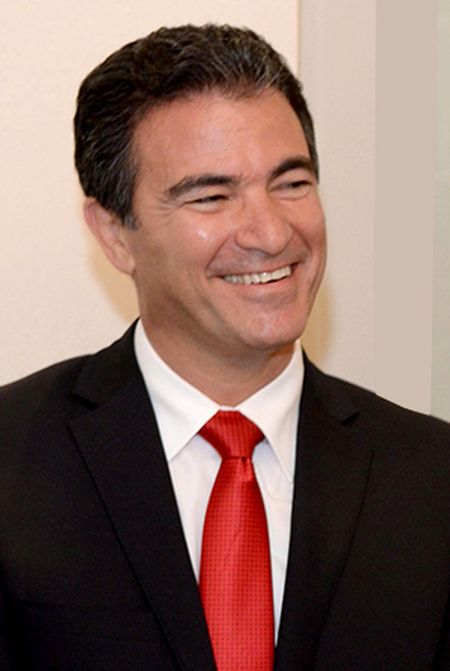 Iran has denied responsibility for the tanker attacks whereas the U.S. administration agrees with Cohen. He claims it was carried out by Iranian surrogates. Director Cohen also explained, "Through these attacks, Iran is trying to say to the world — a world that is afraid of escalation — that if the sanctions are not lifted, it [Iran] will cause serious damage to the world oil economy." Iran has made such threats for decades. Iran could easily disrupt world oil supplies by launching an all-out on oil tankers in the Straight, which borders on southern Iran.
Mr. Cohen explained that Iran is stepping up such covert attacks in resistance to U.S. sanctions against Iran. These sanctions were implemented by President Donald Trump after he pulled the U.S. out of the nuclear agreement last year even though all six other signatories to the agreement (EU, UK, France, Germany, Russia, China) objected to this U.S. withdrawal and stayed in it. As a further result, Iran this week has exceeded the agreement's restrictions on it regarding its production of uranium for nuclear fuel. Also, last week, President Trump said he called off a military strike against Iran only minutes before launching it due to the downing of the drone. This risky situation in the Middle East is growing in intensity.
Ironically, Mr. Cohen also revealed for the first time that Mossad has created a unit for the purpose of trying to achieve peace in the Middle East. He claims that opportunities recently have risen that may enable Mossad to play a significant role working toward peace, including solving the Israeli-Palestinian conflict. Mr. Cohen said the Mossad had identified "a rare opportunity, perhaps the first in the history of the Middle East, to reach a regional understanding that will lead to a comprehensive peace plan." He did not divulge any specifics. However, it should be noted that Yossi Cohen has only been Director of Mossad for the past three years.