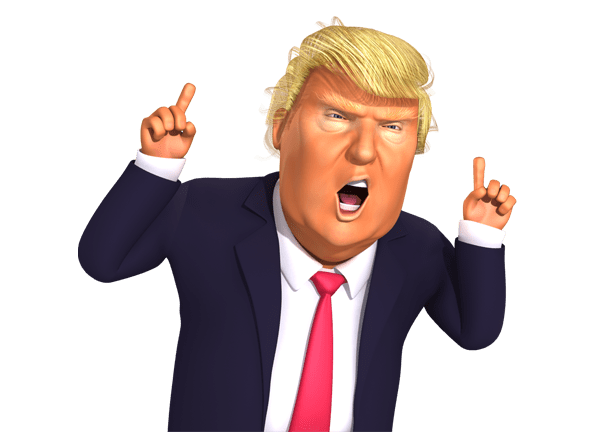 Yesterday, President Donald Trump said American "Jews who vote for Democrats show either a total lack of knowledge or great disloyalty." Typical of Trump, with his often bizarre and incomplete communications, he did not explain whether he meant disloyalty to him, the Republican Party, or the State of Israel. He seemed to mean the latter. This is especially so since the recent news cycle has been devoted much to his having convinced Israeli Prime Minister Benjamin Netanyahu last week to prevent U.S. Congresswomen, both Democrats and Muslims, visiting Israel and the West Bank.
Today, Trump tweeted a quote from conservative and libertarian radio host Wayne Allyn Root who said, "President Trump is the greatest President for Jews and for Israel in the history of the world, not just America, . . . the Jewish people in Israel love him like he is the King of Israel. They love him like he is the second coming of God." But that, I think, is to their folly.
President Donald Trump said some time ago, "Nobody loves the Bible as much as I do." Really! Does he read it? If you love the Bible, you read it. Trump should write some note cards with the following biblical proverbs on them and carry them in his pocket to remind him of this wisdom, or wear them on his outer person as some Jews have done:
"Let another praise you, and not your own mouth" (Proverbs 27.2 NRSV).
"Pride goes before destruction, and a haughty spirit before a fall" (Prov. 16.18).
"When pride comes, then comes disgrace; but wisdom is with the humble" (Prov. 11.2)
"One who is lowly in spirit will obtain honor" (Prov. 29.23).
"There is a way that seems right to a person, but its end is the way to death" (Prov. 14.12).