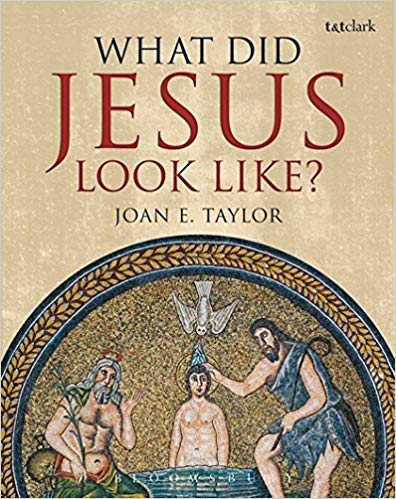 I've been a member of the Society of Biblical Literature (SBL) for twenty years. Every year SBL joins together with the American Academy of Religion (AAR) to hold their join Annual Meeting. Every year it is conducted the weekend before Thanksgiving for 4-5 days. It is always held in one of the largest cities in North America that has a downtown convention center that can accommodate our group. During these past twenty year, I've only missed one Annual Meeting. This year, it will be in San Diego.
The SBL has a membership of nearly 10,000 who are mostly professors and scholars. I'm a member because I write theological books. The two main things about the Annual Meeting are that they have about 1,000 "sessions." Each one is about 2.5 hours in length. These sessions usually consist of about five people who deliver (read) papers they have written that last 20-30 minutes and then there is usually some Q&A.
Last year, SBL/AAR Annual Meeting was held in Denver. I attended one session in which Joan E. Taylor spoke on the subject "How Did Jesus Dress?" Newsweek magazine had asked her this question, and one or more of their representatives may have been present or had something to do with hosting. Newsweek had asked Ms. Taylor this question because she has established herself as an authority on such subjects about Jesus. Her most recent book, published eight months prior, was entitled What Did Jesus Look Like? Her presentation was about a chapter in this book entitled "Dressing Jesus (and Why this Matters)."
Ms. Taylor began her presentation, which lasted 30 minutes, by directing our attention to Matthew 11.12. It is a quotation of Jesus in which he said of his cousin, John the Baptist, who preached and baptized in the Jordan River of the Judean wilderness, "Who did you go out to see? A man dressed in fine cloths. They are in king's palaces."
Ms. Taylor said that we are accustomed to thinking of Jesus being dressed in fine clothes because much ancient art portrays him this way. She claimed that artists were affected by how Roman gods were portrayed in art and as idols, especially Zeus. She said that would not have been how Jesus really dressed.
So, how did Jesus dress? Ms. Taylor swept away another of our common misconceptions by saying that "Jesus likely did not wear bright, white clothing.
Ms. Taylor said Jesus was well known for identifying with poor people in his teaching. Because of this she said of Jesus, "he would have worn the clothes that the poor wore." She added that Gandhi was well known for doing this also.
Ms. Taylor reminded us that Jesus had said in his so-called Sermon on the Mount, "I tell you, do not worry about your life, what you will eat or what you will drink, or about your body, what you will wear. Is not life more than food, and the body more than clothing? Look at the birds of the air; they neither sow nor reap nor gather into barns, and yet your heavenly Father feeds them. Are you not of more value than they? And can any of you by worrying add a single hour to your span of life? And why do you worry about clothing? Consider the lilies of the field, how they grow; they neither toil nor spin, yet I tell you, even Solomon in all his glory was not clothed like one of these. But if God so clothes the grass of the field, which is alive today and tomorrow is thrown into the oven, will he not much more clothe you–you of little faith? Therefore do not worry, saying, 'What will we eat?' or 'What will we drink?' or 'What will we wear?' For it is the Gentiles who strive for all these things, ad indeed your heavenly Father knows that you need all these things. But strive first for the kingdom of God and his righteousness, and all these things will be given to you as well" (Matthew 6.25-33 NRSV).
Many Christians know about this text. It's just good to be reminded about it. It helps us keep our priorities right. Plus, it surely gives us a little insight into how Jesus himself dressed in that he did not obsess about it like some of us are prone to do.
Ms. Taylor said Jesus likely wore an outer garment, which would have been a mantel, and an undergarment, which would have been a tunic. She then drew out attention to the Gospel of John wherein it says, "When the soldiers had crucified Jesus, they took his clothes and divided them into four parts, one for each soldier. They also took his tunic; now the tunic was seamless, woven in one piece from the top. So they said to one another, 'Let us not tear it, but cast lots for it to see who will get it.' This was to fulfill what the scripture says, 'They divided my clothes among themselves, and for my clothing they cast lots.' And that is what the soldiers did" (John 19.23-25). The scripture here quoted was from Psalm 22.18.
In sum, Ms. Taylor presented an interesting aspect about Jesus, about how he dressed, something that many of us probably have never thought about.