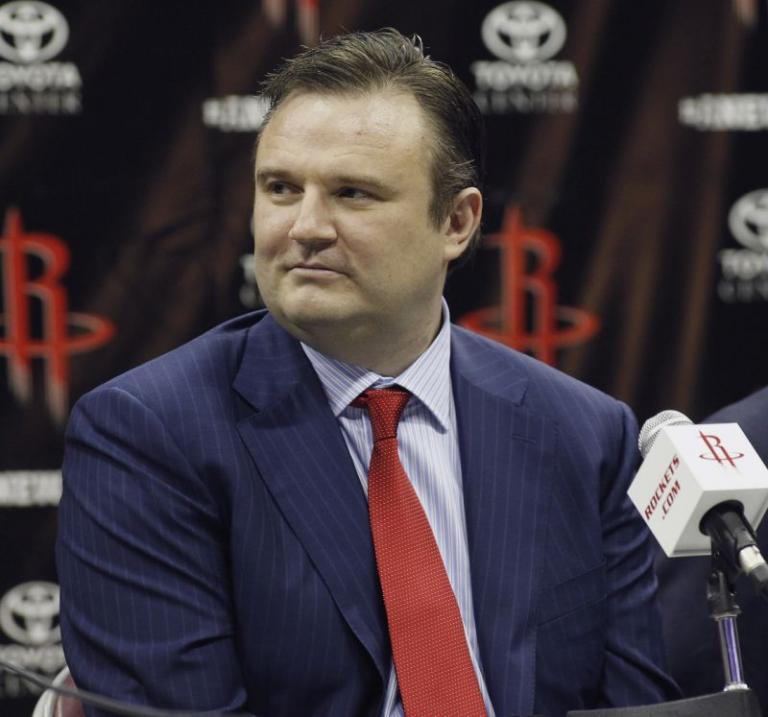 Yesterday, General Manager Dale Morey of the NBA's Houston Rockets (my old hometown team for forty years) made a statement in support of the eight-week old protest movement in Hong Kong regarding the "one state two systems" arrangement between Hong Kong and Communist China. Morey, Houston's GM since 2006, was in Japan with his team playing a preseason game there with the Toronto Raptors when he merely tweeted an image that read, "Fight for Freedom, Stand with Hong Kong."
The Chinese government took strong offense to it as if to threaten the NBA. Some of China's organizations associated with the NBA swiftly announced they would cut ties with the Houston Rockets. It included the China Basketball Association and TenCents among several others.
(Last week we learned that President Donald Trump, who started a very serious trade war with China, told Chinese President Xi Jinping that he would not speak out about the Honk Kong protest movement.)
The NBA immediately issued a statement that included these words: "We recognize that the views expressed by Houston Rockets General Manager Caryl Morey have deeply offended many of our friends and fans in China, which is regrettable."
Rockets owner Tellman Fetitta then issued this Twitter statement, "Listen, Daryl Morey does NOT speak for the Houston Rockets. Our presence in Tokyo is all about the promotion of the NBA internationally and we are NOT a political organization."
Basketball, especially the National Basketball Association (NBA) in the U.S., has become very popular in China in recent years. China's seven-foot, six inch tall Yao Ming, an NBA Hall of Famer, played all of his All-Star (8x) NBA career of ten years with the Houston Rockets and retired in 2011 due to injuries. Back in China, well-liked Yao Ming is now chairman of the China Basketball Association. China is becoming more and more an important financial market for the NBA and its players. And the Houston Rockets are a favorite team with China's NBA fans due to Yao Ming.
Lots of people are making statements about this happening. Jim Cramer of Mad Money just stated on MSNBC his viewpoint, which I liked. He said something to this effect: since when in America does money trump speaking out for democracy in the world.