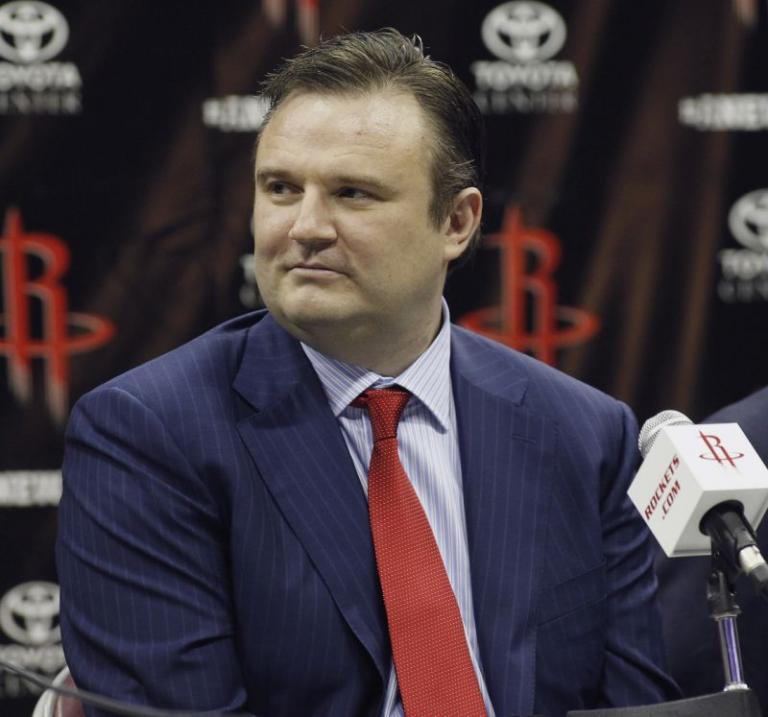 Yesterday, I blogged about the NBA-China rift over Houston Rockets General Manager Daryl Morey's somewhat innocuous tweet, at least to Americans, last weekend which supported democracy protestors in Hong Kong. It was merely an image that said, "Fight for Freedom, Stand with Hong Kong."
China's government and companies like TenCent came out harshly against Morey's tweet. China canceled all televised Rockets games for the 2019-2020 season. The NBA is the most popular pro sport in China, and the Houston Rockets are the second most popular NBA team in China. That is largely due to China superstar Yao Ming who played for the Rockets ten years and retired in 2012.
Morey then backtracked, withdrew his tweet, and sort of apologized. Rockets owner Tilman Fertitta made a statement strongly rejecting what Morey did, though correctly stating it did not represent Houston Rockets. The NBA's initial statement in reaction was tepid and unsupportive of Morey's right to his opinion. It looked like the NBA was only caring about the money it and some of its players make from China.
I was thinking the NBA was looking hypocritical since it says it encourages its players to use their public platform by speaking out to the media about political and cultural issues. That had reminded me of the NFL's quarterback Colin Kaepernick taking a knee.
Today, NBA Commissioner Adam Silver has done the right thing by issuing a lengthy statement explaining that the NBA is very ethnically diverse and that players' "freedom of expression" ought to be protected. Indeed. Silver's statement included this, "It is inevitable that people around the world — including from NBA and China — will have different viewpoints over different issues. It is not the role of the NBA to adjudicate those differences." Freedom of civil expression is more important than the almighty dollar. Besides, the NBA makes a lot of money without China.
I think China needs the NBA more than the NBA needs China. What I mean is that if the Chinese Communist government, The Politburo, keeps reacting like this to mere statements from individuals in the Free World expressing their opinion about human rights, the citizens of mainland China might eventually demand some other reaction from its leadership.