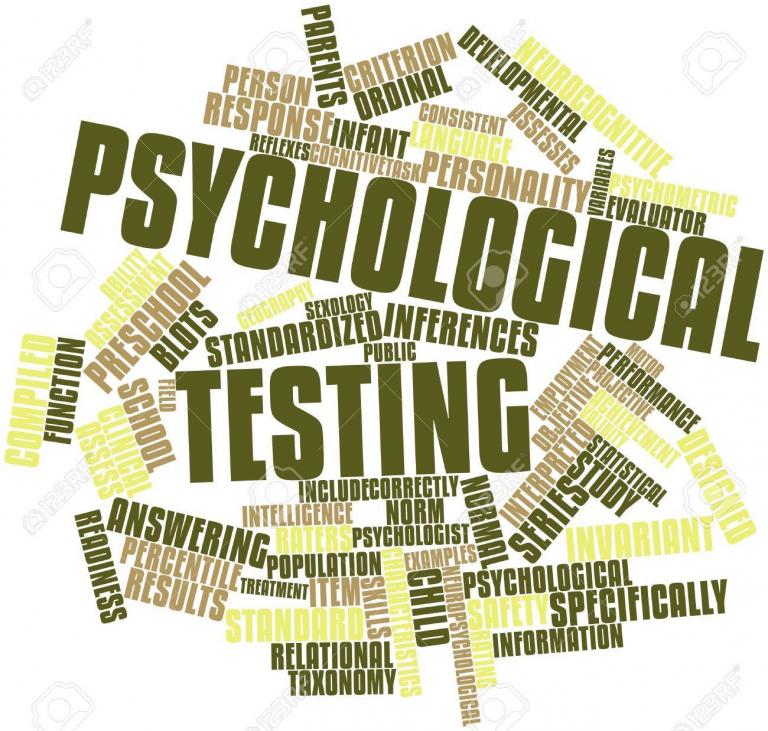 Du
Due to Donald Trump being our president, I am questioning if the U.S. should require psychological testing for its presidential contenders. It's because the U.S. presidency is allotted so much power, especially the power of sending or removing U.S. troops to fight wars not declared by Congress or, worse yet, deciding on shooting nuclear weapons at our foes. If our president doesn't have a very sound mind, that's pretty scary.
One week ago, President Trump phoned Turkey's President Erdogen. Turkey and the Kurds have been fighting each other for decades. Turkey regards Kurds as "terrorists." Erdogen convinced Trump to remove our approximately 2,000 troops from the battle region in northeastern Syria, a country undergoing civil war since the eruption of Arab Spring in 2011. The next day, Trump announced, without any input from his advisors, including the military, that he was immediately removing at least a 1,000 such U.S. troops, which has been happening this week.
Erdogen had convinced Trump of this so that it gave Erdogen the green light to send his Turkish troops across the Syria-Turkey border to destroy the Kurds. Everyone knew that would happen. The U.S. soldiers had been aiding tens of thousands of Kurdish fighters mostly in defeating ISIS. And the Kurds had captured about 10,000 ISIS fighters and had been holding them in makeshift prisons. But now, with Erdogen's unleashing attacks against these Kurds, they were forced to abandon holding ISIS prisoners. It was reported today that thousands of ISIS prisoners have already escaped because of this chaos. ISIS fighters are radical Islamists who are a grave danger to the U.S. like Al-Qaeda was that killed nearly 3,000 Americans in our homeland on 9/11.
When Trump made this announcement last Monday, he said he did it due to "my great and unmatched wisdom." More unbelievable hubris from the Commander-in-Chief. Since Trump has been president, he has said publicly three times that he is "a stable genius." These are not the words of a sound mind, much less a socially-acceptable person. If we didn't know such statements were from the most powerful person in the world, our president, I think a whole lot of people would say a person who talks like that belongs in the nuthouse!
As I have said many times in my blog, going back almost to when he was inaugurated as president, Donald Trump is a psychologically ill man. As far as I'm concerned, I don't need to be a doctor who administers psychological testing and psycho analysis to this guy to know that he is ill in the upper floor! Yet, he is smart in deceiving people.
Donald Trump most certainly is not wise. In that department, he's a dunce! He's a classic narcissist or worse. It's all about him. I think Donald Trump is the most self-centered person I've ever seen in my lifetime. And he's got a lot of people fooled with it.
I believe Jesus was the wisest person who ever lived. Just read the four gospels of the New Testament. His parables are absolutely amazing for their wisdom.
According to the New Testament gospels, the most common wisdom sayings of Jesus concern self-denial. Let's just take a brief trip through one of those gospels–the Gospel of Matthew. It records that Jesus said, "Those who find their life will lose it, and those who lose their life for my sake will find it" (Matthew 10.39 NRSV). Such words should cause us to greatly ponder their meaning because it's not the way we normally think.
Later on, Jesus said likewise, "If any want to become my followers, let them deny themselves and take up their cross and follow me. For those who want to save their life will lose it, and those who lose their life for my sake will find it. For what will it profit them if they gain the whole world but forfeit their life? Or what will they give in return for their life?" (Matthew 16.24-26).
Soon after this we read in the Gospel of Matthew, "At that time the disciples came to Jesus and asked, 'Who is the greatest in the kingdom of heaven?' He called a child, whom he put among them, and said, 'Truly I tell you, unless you change and become like children, you will never enter the kingdom of heaven. Whoever becomes humble like this child is the greatest in the kingdom of heaven'" (Matthew 18.1-4).
Donald Trump is so centered on himself and gaining wealth that it blinds him to the truth. Matthew tells us it was that way with a young man who came to Jesus and said, "Teacher, what good deed must I do to have eternal life?" (Matthew 19.16). Jesus said, "keep the commandments" (v. 17). The man replied, "Which ones?" (v. 18). Jesus then quoted some of the Ten Commandments (vv. 18-19). Then we read, "The young man said to him, 'I have kept all of these; what do I lack?' Jesus said to him, 'If you wish to be perfect, go, sell your possessions, and give the money to the poor, and you will have treasure in heaven; then come, follow me.' When the young man heard this word, he went away grieving, for he had many possessions. Then Jesus said to his disciples, 'Truly I tell you, it will be hard for a rich person to enter the kingdom of heaven. Again I tell you, it is easier for a camel to go through the eye of a needle than for someone who is rich to enter the kingdom of God.' When the disciples heard this, they were greatly astounded and said, 'Then who can be saved?' But Jesus looked at them and said, 'For mortals it is impossible, but for God all things are possible'" (vv. 20-26).
Matthew records next, "Then Peter said in reply, 'Look, we have left everything and followed you. What then will we have?' Jesus said to them, 'Truly I tell you, at the renewal of all things, when the Son of Man [Jesus] is seated on the throne of his glory [on earth], you who have followed me will also sit on twelve thrones judging the twelve tribes of Israel. And everyone who has left houses or brothers or sisters or father or mother or children or fields, for my name's sake, will receive a hundredfold, and will inherit eternal life. But many who are first will be last, and the last will be first" (Matthew 19.27-30). Jesus soon added to this, "the last will be first, and the first will be last" (Matthew 20.16).