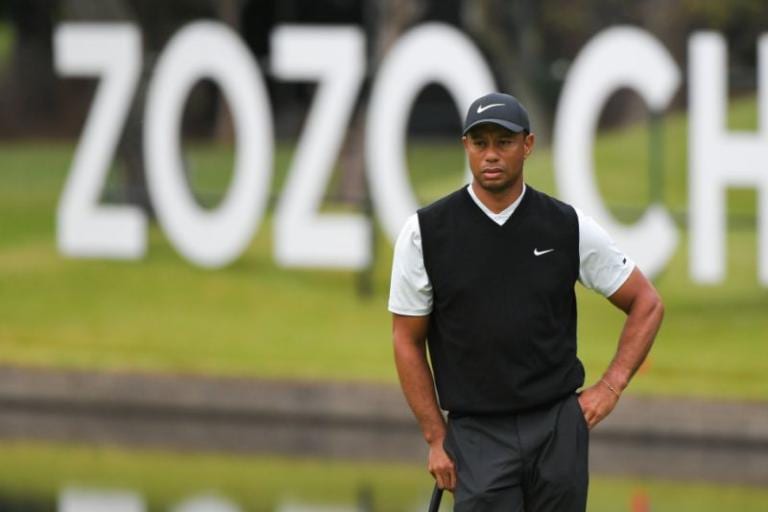 Tiger Woods made pro golfing history today by winning the ZoZo Championship in Chiba, Japan, with a three stroke margin over Japan's best player, Hideki Matsuyama, to tie legendary Sam Snead, who for over fifty years has had the PGA Tour record for the most wins, which is 82. And Tiger certainly played against a somewhat more formidable competition. From seeing Tiger compete this year, in which he came back from four back surgeries and five left knee surgeries to win the Masters, finish second in the PGA Championship, and now win again on the PGA Tour, it looks like The Tiger is really primed to surpass Slammin' Sam's great record.
Tiger shot 64, 64, 66, and 67. Wow, is that ever consistent, good golf. As I posted yesterday, I think Tiger's golf swing looks really good, much better than he has been swinging the club in nearly the past ten years. And Tiger was excited about a new putting stroke he is using. That one I'm not sure about. We often say about the pro career of Tiger Woods, "how can you improve on perfection?" Tiger has had the reputation of being the greatest clutch putter of all time.
Sam Snead won his 82 victory on the PGA Tour at 52 years of age, and Tiger is now 43. If he can continue to overcome his orthopedic problems, he may not only break Sam's record but surpass it mightily.