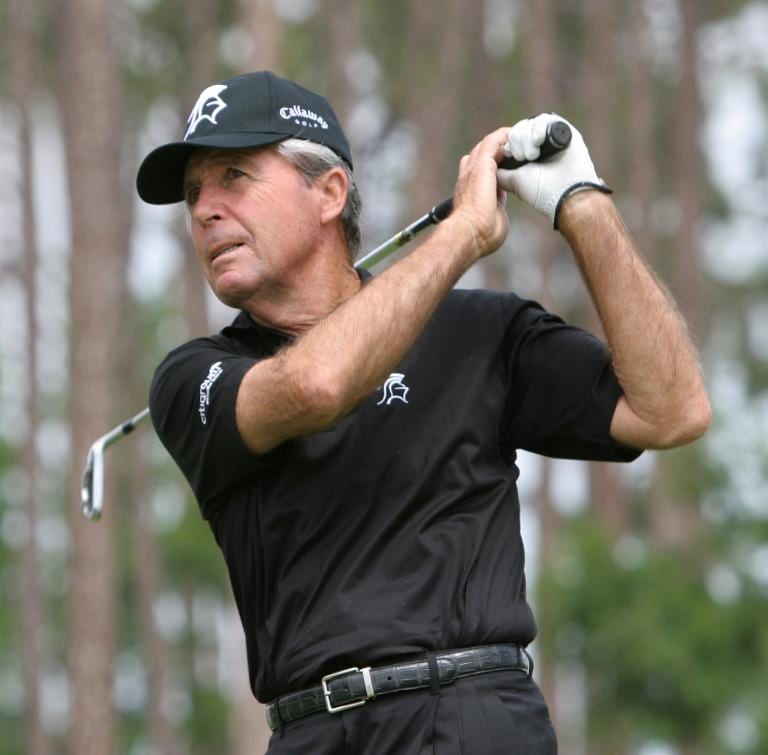 South Africa's Gary Player is a good friend of mine. We played the PGA Tour together for many years. He is one of the all time greatest golfers ever. He won nine major championships, which is tied with Ben Hogan in fifth place. Jack Nicklaus is #1 with 18 major wins, and Tiger Woods is #2 with 15 major wins after he won this year's Master. Gary recently gave an interview that was edited and published in The New York Times yesterday.
At five foot, six inches tall, and 84 years of age, Gary Player is still in very good shape. He works out regularly in the gym, mostly lifting weights four times per week. That's just what I do. Gary and I have been working out in the gym, mostly lifting weights, since the 1960s. We were the only two players besides Frank Stranahan, who didn't last as long on the Tour, who did that. Gary and I used to be so ridiculed for it. Everyone, especially the pros, thought lifting weights was terrible for golf.
Gary and I often discussed together about how sometime in the future of the PGA Tour, almost everyone would be lifting weights. We had that foresight, and we were proved right. Look at these Tour pros now. Tiger Woods has lifted weights all of his pro career, and he has always looked in as good a shape as just about any American pro athlete in other sports.
Gary Player has always had something in common with Johnny Cash, the great country-western singer. They were both called "the man in black." That's because both liked to wear black clothing.
Gary was asked in the interview about today's PGA Tour players, most of whom work out regularly, "Has working out made them greater?" Gary answered, "When I first started [working out], there were only two of us, Frank Stranahan and myself, and we were ridiculed." He refers to prior to 1964, which is when I started the Tour. Gary said the main thing today's PGA players get from working out is that "it has enabled them to have less injuries. That's the big thing."