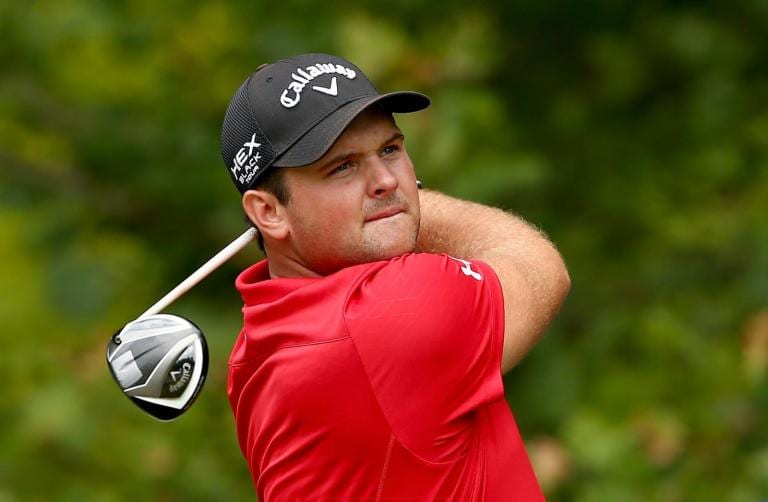 The leaders jostled around yesterday in the PGA Tour's WGC-Mexico Championship until Masters champion (2018) Patrick Reed birdied three successive holes at the end to emerge as victor with a final round, four-under par, 67. It seemed to silence his critics, even if momentarily.
Like President Donald Trump, critics have been accusing Patrick Reed of cheating at golf. But Reed is no reed blowing in the wind. He seems to easily blow off that chatter. And he showed it yesterday by how he dressed, going ala Tiger Woods with black slacks and a blazing red shirt, the latter a purposeful symbol of blood.
My goodness, how the game has changed. Golf ain't what it used to be, meaning I thought it was "a gentleman's game."
Justin Thomas had been the 54-holes leader by one stroke. But he crumpled to a final two-over par 73.
The unorthodox, mad, scientist Bryson deChambeau grabbed the lead and hung on til the end, when he three-putted the little par-three 17th hole and carded a 65, losing to Reed by one stroke. I thought Bryson had noticeably speeded-up his game after all of the just criticism he got last year from slow play. At first, he was defensive about it. But he must have realized it was just criticism and tried to change. Hats off to the guy.
It was an interesting tournament at the 7,400 foot altitude at Club de Golf Chapultepec. Players have to constantly calculate their distances and adjust them to the loss of atmosphere, which generally causes the ball to go 15% farther than at sea level. Players can get frustrated with distance mistakes on their iron shots. Bryson seemed to have had that under control except for his putter letting him down.
Not so with Reed, who had the best scrambling stats of the week. Reed said afterwards that on that back nine, at least for him, "the hole seemed to get a little larger."
So did Reed's bank account. Every time these pros win on the PGA Tour nowadays, they deposit well over a million bucks in their piggy bank or wherever.
They say West Virginia's Slammin' Sam Snead used to bury his winner's-take in coffee cans in his back yard. But back in the late 1930s, 1940s, and some in the 1950s, the champion's pay wasn't any more than a few thousand greenbacks.
My goodness, how the game has changed!