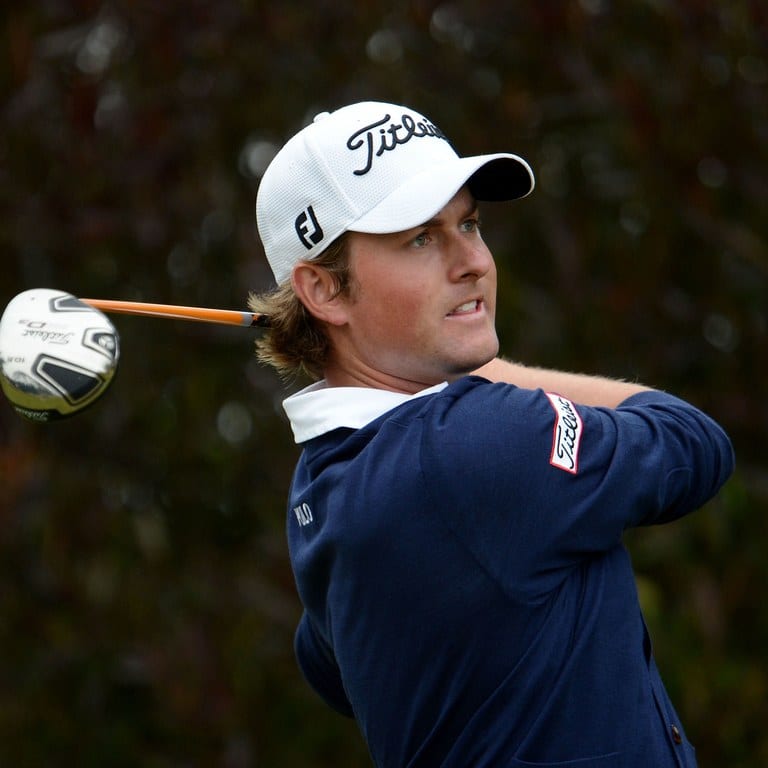 Webb Simpson defeated Tony Finau on the first hole of a sudden-death playoff today to win the Waste Management Phoenix Open at the TPC Stadium Course in Scottsdale, Arizona. It was Simpson's sixth win on the PGA Tour, and it left Finau–who has been knocking at the door so often of late–still searching for his second win. Simpson has won two big ones: the 2012 U.S. Open and the 2018 Players Championship.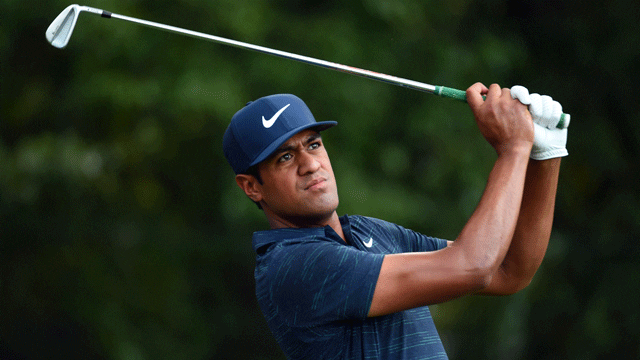 It was a thrilling finish once again, of which this tournament is gaining a reputation. Both Simpson and Finau were paired together in the last round, today, with Finau starting the day leading the tournament at 16-under par and a one stroke lead over Simpson. During the day, the lead changed hands multiple times. Then Simpson had a mishap by driving into the water on the par-five 15th hole. His ball hit a marshal's chair and kicked dead left, into the water. But the ball may have gone in the water anyway. Simpson bogied and Finau parred to give Finau a two stroke lead. They parred the 16th.
On the driveable par-four 17th hole, long-hitting Finau hit a good first shot. But he seemed to me to have swung extra easy. The ball surprisingly did not clear the sand bunker, leaving him a difficult second shot, resulting in a par. Simpson drove the green and two-putted for his birdie. Finau now had a one shot lead teeing off on the last hole.
Both players drove well on the par-four 18th hole. Simpson wedged to twenty feet from the hole, and Finau hit to about ten feet. Webb drained his putt, right in the middle and the perfect speed, and Tony barely missed on the low side. Thus, both players shot 17-under par total 267 for regulation play. Simpson has developed a reputation for being quite a clutch player.
For the playoff hole, they returned to the 18th tee. Simpson drove fine and wedged to fifteen feet, nearly on the same line he had before. Finau drove in the left bunkers. But he played an excellent shot slightly closer to the hole than Simpson's and nearly the same line Finau had before. At that point it seemed like deja vu, and that's how it turned out. Again, Simpson drained his putt for birdie as Finau missed, this time on the high side.
I live here in Scottsdale near the TPC course, so I attend this tournament every year. The galleries are so huge, you have to see it to believe it. The par-three 16th hole has a three-level stadium that surrounds the entire hole, and at least on Saturday it is always packed, especially with such sunny, warm weather as we had this week–in the mid 70s. Yesterday, Saturday, I was out there with my son. I said to him that I wish some of the now deceased, great, PGA Tour pros who were the previous generation to mine, who I knew and played with in Tour tournaments, could see this and then I'd like to hear what they would say.
Both Webb Simpson and Tony Finau are evangelical Christians who publicly profess their faith. In fact, earlier during the week they have a "Tales of the Tour" event at my church in which some of the Tour players attend and give their Christian testimony. Simpson even has a degree from Duke University in which he majored in theology. I think both Webb and Tony attend the PGA Tour Bible Study, which I co-founded too many years ago to even say when–1965.