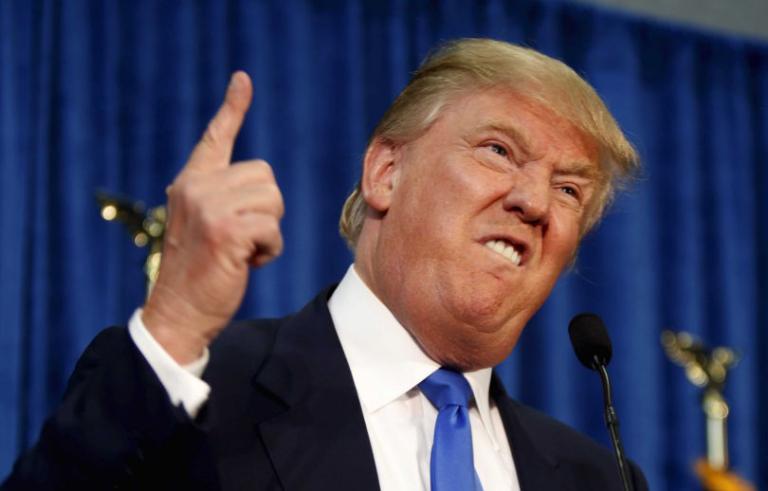 On Tuesday, the U.S. Senate acquitted President Trump of two House impeachment charges: abuse of power and obstruction of Congress. The vote was completely along party lines except that one Republican senator voted not to acquit Trump–Utah's Mitt Romney. He was the Republican nominee for president in the 2012 presidential election and thus the leader of the party at that time.
Today, President Trump gave a long, rambling speech to Republican members of Congress gathered in the East Room of the White House that was billed as a victory speech for the Senate acquitting him. He concluded the speech with these words, "Our country is thriving, our country is just respected again."
On the contrary, President Trump is disliked throughout much of the world. A Pew Research Center poll last month shows this. It was conducted in 33 countries between May and October last year. People were asked to answer if they had "no confidence" that Trump will "do the right thing." But the same question was posed about other world leaders. Here are the results in which people said they had "no confidence" the named leader "would do the right thing": the USA's Trump 64%, Russia's Vladimir Putin 57%, and China's Xi Jinping 43%.
Comparing this poll with Pew data from early 2017, thus at the end of Barak Obama's U.S. presidency, 64% of foreigners then said they had confidence in Obama as president and only 22% of foreigners now say they have confidence in Trump as president.
Furthermore, a YouGov poll was conducted last December in Germany that showed who among the world's leaders is the greatest threat to world peace: USA's Trump 41%, Russia's Putin 8%, China's Xi Jinjing 7%, Iran's Khamenai 8%, and North Korea's Kim Jong Un 17%.