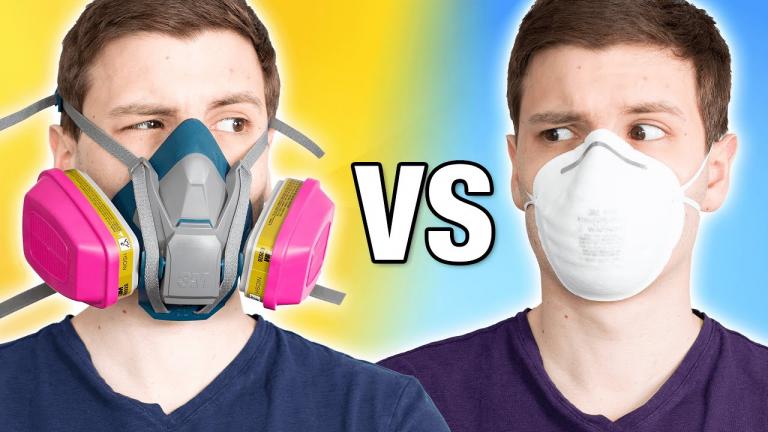 In only a few weeks, the coronavirus pandemic, called COVID-19, is taking its toll on the U.S. and nations throughout the world like nothing we have ever seen before. It started in China, and I intend to post something about that soon. Surprising to most of us Americans, this virus is now exposing the U.S. as being, contrary to what President Trump has been saying until this week, seriously inefficient in having a protective health system against viruses.
To make matters worse, in 2018 National Security Council Advisor John Bolton, who resigned or was fired last year, disbanded the leadership in the NSC's office overseeing responses to pandemics and did not refill those positions, essentially shutting it down. When President Trump was asked about it last week in a press conference, he responded quite un-presidentially and perhaps untruthfully by saying, "Well, I just think it's a nasty question. I don't know anything about it. I mean, you say we did that. I don't know anything about it. Disbanding, no, I don't know anything about it."
In previous weeks, President Trump dismissed COVID-19 as nothing serious and that it would soon be gone, "like a miracle." At least this week he is looking presidential about the matter, listening to his aides and undertaking drastic measures, both health-wise and economically. But the U.S. lost precious time to control this COVID-19. It was because our elected representatives did not take it serious enough. Yet China was taking draconian measures that only such a Communistic state could take. In contrast, in a democracy like ours, you have to convince people and their elected representatives about a crisis, first, before they will even get the slow wheels of government moving.
Our main problem is still that we are way underserved with testing kits for this virus despite President Trump saying otherwise last week. That is a lack of preparation. But the main problem has been that the Center for Disease Control and Prevention (CDC) had the sole authority for creating test kits and sending them to hospitals so people could be tested. Worse yet, the kits they sent were faulty, and they didn't even know it. Then it took many days before the federal government changed the rule so that state health departments could create their own test kits to be used in-state. Yet, if the CDC only would have used the test kits designed by the World Health Organization, this problem would not have occurred.
Things are developing every minute all over the world in an effort to control this virus and its hugely negative effects on national economies. Nations are closing their borders to outsiders, restricting airline travel internationally, and closing various types of business establishments such as movie theaters and restaurants in an effort to require people to remain in their homes except only to go to work (only at certain types of establishments) in order to create "social distancing." Experts are now saying the world will enter into a financial recession, and some say it could be quite lasting.
One of the few positive developments is that the death rate from this coronavirus in China is now in substantial decline. China had bungled its early response, denying the crisis and even disciplining the young research doctor who first discovered this virus and alerted authorities, then contracted the virus, and died. Many Chinese citizens are outraged about it. But when China's authorities finally came to their senses, they have undertaken drastic measures to contain the disease in the past 2.5 months.
The virus spread from China and around the world. The results so far have varied in different countries. COVID-19 is about twice as contagious as the common, seasonal flu; but it is way more deadly. In China, over 80,000 people so far have contracted the disease and over 4,000 people have died from it. The mortality rate of those contracting the virus in China has been about 3.5%. That is nearly 40 times higher than the mortality rate of the common flu, which is about 0.1%. Italy has been worse, largely because of an elderly population and a high rate of tobacco smoking. Italy has been by far the hardest hit of any European nation, with over 10,000 people having the virus and its mortality rate has been over 6%. Europe is now an epicenter of COVID-19.
Last year, I attended a luncheon at the Annual Meeting of the Society of Biblical Literature that was hosted by the Council on Foreign Relations, centered in Washington, DC. (For CFR resources on COVID-19, visit cfr.org/coronavirus.) The topic discussed was religion and foreign policy. Yesterday, I listened to one of CFR's livestream Religion and Foreign Policy conference calls that was about COVID-19 and how nations are dealing with it, especially in relation to religious communities. CFR's Senior Fellow Thomas Bollyky was the speaker, with a Q&A that followed.
Bollysky said the main problem about the U.S. lack of testing kits was that the FDA has to approve of private labs creating their own test kits and that they finally did that last week. So, this life-threatening delay was due to government bureaucracy. Bollyky also said that the U.S. had not lagged behind like this during all previous virus epidemics, such as Ebola in 2014. Vice president Joe Biden was much involved in the federal government's response to that virus. You can bet your bottom dollar that this Biden experience and Trump's previous inept response to virus until this week will be huge issues in the campaign for president this year that will be between Biden and Trump.
I suspect that this U.S. lack of coronavirus test kits will result in the U.S. adopting measures in the future to prevent another health inefficiency like this. Another issue is the lack of respirators that attach to the head, especially for health workers treating patients with this virus. Another issue is the lack of proper face masks to help ward off contracting this virus. I can envision many future Americans having their own face mask or respirator or both in their home, ready to be used in such a health crisis as this.